HOW TO ATTRACT THE BEST MECHANICS TO YOUR WORKSHOP
Today, there is a distortion in supply and demand for young and highly skilled mechanics – a distortion in favour of the mechanics. As a result, workshops struggle to attract and retain the best employees, which challenges their ability to deliver high-quality repair work. In this article, we propose a way for workshops to overcome these difficulties and attract the best staff by offering improved soft values.
Yes, you read it right: Soft values. And yes, improving soft values is probably not the first thing that springs to mind, when thinking about a traditionally male-dominated world like a garage. However, in recent years, improving working and staff conditions has become increasingly important for workshops. Why? Because the much-coveted, heavy-duty mechanics expect it.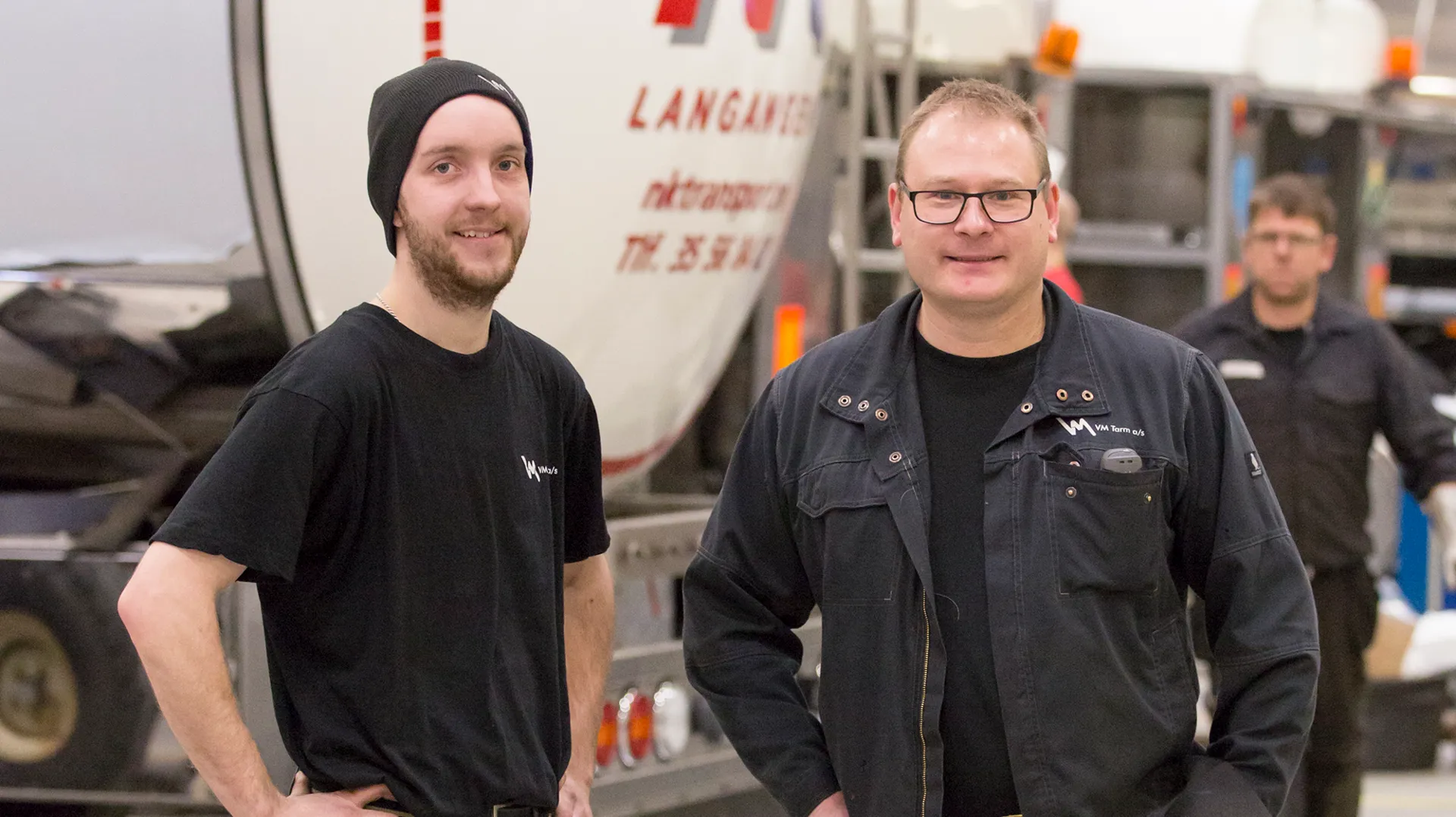 WHY ARE SOFT VALUES IMPORTANT?
Back in the day, let's say 50, 40 or just 20 years ago, being a mechanic was very different from today: You had to toil all day long, the payment was low, and safety at work seemed to be less of a concern. Today, the wage rate is fixed in accordance with collective agreements and other arrangements, working hours have been reduced, and safety standards have improved. These improvements are a major step in the right direction.
How safe is your workshop? Get our 8 tips on how to improve workshop safety.
However, when all modern workshops meet the new standards, they become the new normal. So, to differentiate from competitors and attract the best mechanics, workshops must offer new and additional benefits.
SOFT VALUES ARE KEY TO LOYAL AND DEDICATED EMPLOYEES
Soft values come in many shapes and sizes, and workshops can boost their attraction with relatively simple activities, for example by offering a company lunch programme, social activities after work, and private health insurance. However, if workshops really want to make themselves popular among professionals, they need to offer working tools and facilities that improve the ergonomics of the job for mechanics.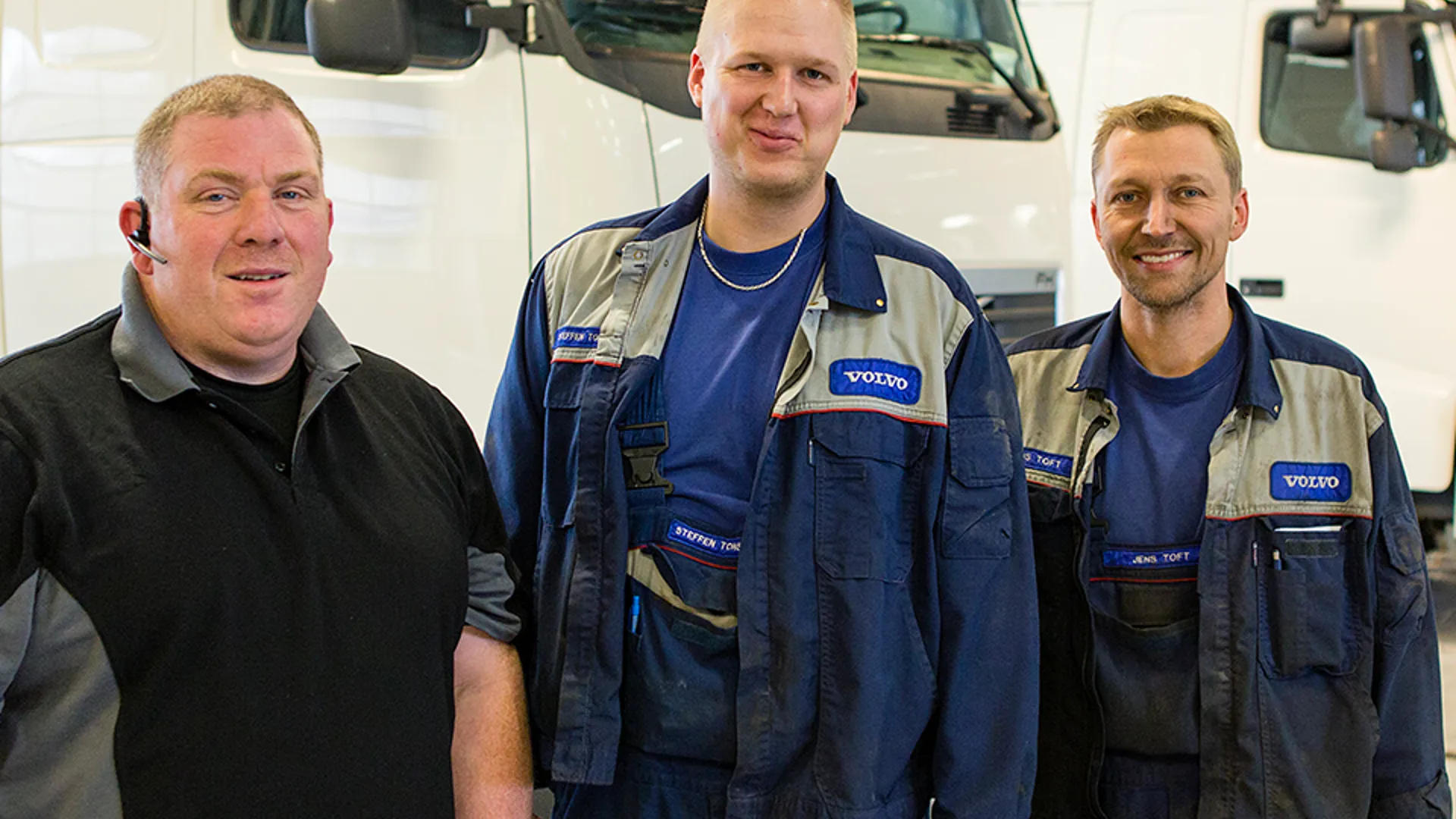 MECHANICS DEMAND STATE-OF-THE-ART FACILITIES
Ergonomics are a very important factor for mechanics, especially the young ones, when they are deciding where they want to work. This is because they are increasingly aware of the fact that they risk getting worn out if they don't protect their body.
To put it simply, mechanics today refuse to jeopardize their health and therefore won't compromise on the quality of their working conditions.
So, if workshops want to have any hope of attracting the best employees, they must invest in the tools and facilities that will help their mechanics do repair work in favourable working positions and keep work-related injuries at bay.
How about efficiency? Discover how improved working conditions increase workshop efficiency
"We're finding that it is easy for us to attract young talented people,
because we focus on proper working conditions"
RAISE THE STANDARDS OF YOUR FACILITIES
There are several tools and equipment that can help improve the facilities and working conditions in workshops. However, some are better than others. Our widely acknowledged inground lift has proven to be one of the best thanks to its ability to adjust the lifting height to suit any possible job. The flexibility not only ensures that mechanics always operate at the best possible working height but also guarantees that they have full access to all parts of the vehicle. As a result, the quality of the repair work is improved.
These factors contribute to the creation of a desirable working environment, which helps workshops attract the most talented mechanics.
"In short, the lift has given us much better working conditions and improved efficiency."
WHAT TO KNOW MORE?
If you would like to know more about the inground lift, you are more than welcome to read the article, Raise the standards of your workshop with our inground lift, which gives you a thorough, yet easy-to-understand, review of the inground lift and how it creates value for workshops. Read more