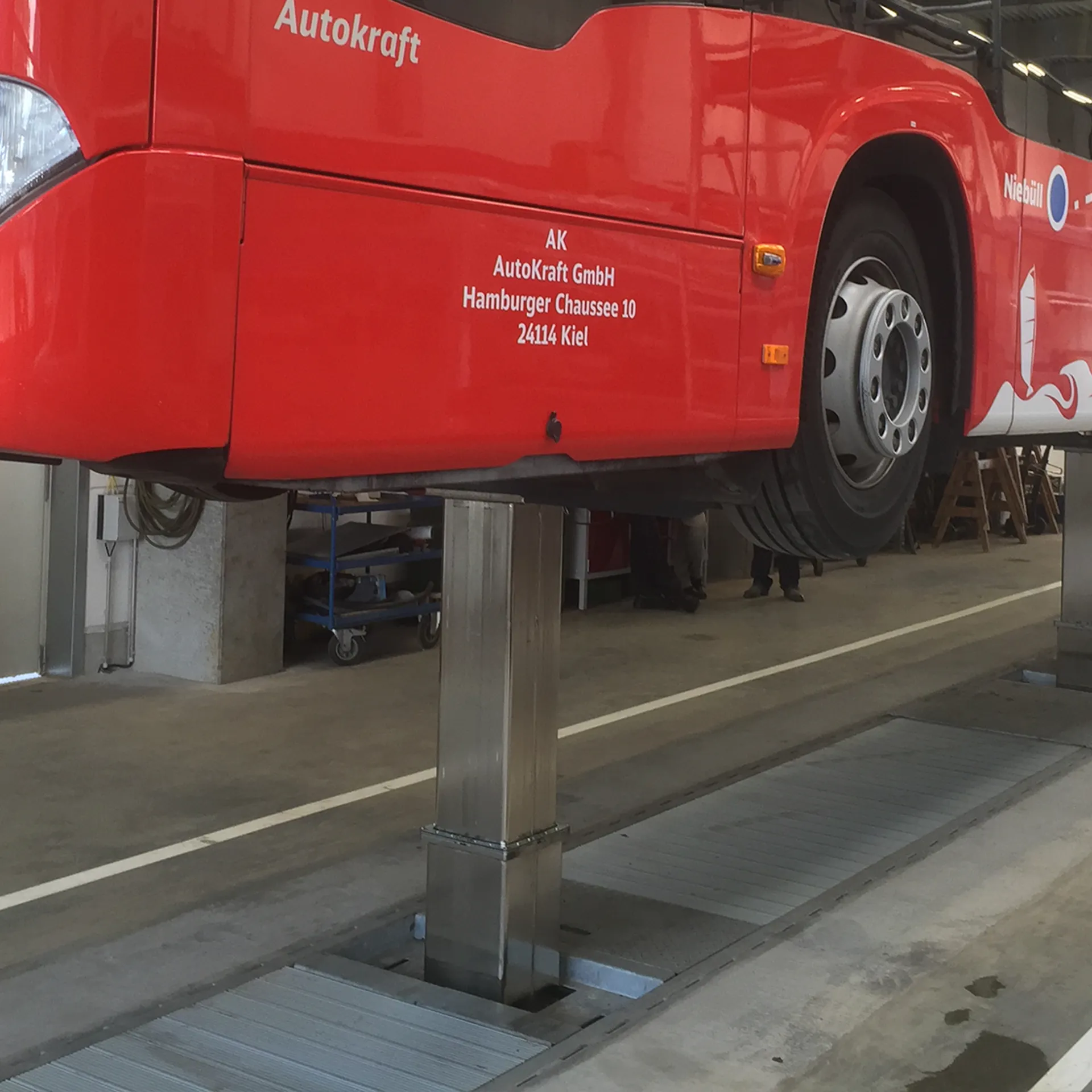 "A great support
in our daily work"
NEG Niebüll
Norddeutsche Eisenbahngesellschaft Niebüll GmbH (NEG) is a workshop for railway equipment, buses, trailers and lorries. They handle (almost) any problem with railway equipment, lorries, buses and trailers.
"In 2014, we decided to invest our way out of a capacity problem. Basically, it was a question of future-proofing the workshop. We didn't have enough space and we also had to turn down projects including low-floor buses where the engine and gearbox is located to the side and you can't access it from the pit. The inground lift from AC Hydraulic A/S was a part of the overall new workshop investment.
We have grown rapidly and want to keep our skilled mechanics by providing them with good ergonomic working conditions. We're finding that it is easy for us to attract young talented people, because we focus on proper working conditions. The inground lift helps us with this, making it possible for every mechanic to work in the perfect working height.
We already had some AC products – mainly pit jacks and air hydraulic jacks – so we know that their products are of high quality. In addition, we were excited about the additional safety AC's lift provides, because the lifting cylinders are extra protected inside the square columns.
The lift has made it possible for us to expand our business area, including replacing motors, transmissions and couplings repairs on low-floor buses, and thus we are counting on a fast return of investment."
Workshop Manager Jörg Winter