8 TIPS ON HOW TO IMPROVE
WORKSHOP SAFETY
Today, improving safety is high on the agenda in most workshops. This makes perfect sense, since a dedicated focus on improving safety standards, not only helps workshops ensure the well-being of their employees and customers but is also a sound economic investment. So, how can you reduce the number of potential hazards and raise safety standards in your garage? We have collected 8 operational tips that will help you get going. So, buckle up!
1. LIGHT UP YOUR WORKSHOP
When doing repair work, the right lighting, not only helps mechanics to detect faults on vehicles quickly and efficiently, but it also allows them to spot sharp objects that could potentially cause harm. However, not all lighting provides optimum safety. At AC Hydraulic, we like to distinguish between two sources of light: natural light from sunlight and artificial light from strip lights etc.
The artificial lighting, often used when working in the inspection pit, casts shadows which make it tricky to spot hazardous objects. Thus artificial sources of light increases the risk of mechanics accidently injuring themselves. On the contrary, natural light presents no safety risks as it provides a balanced pool of light making it easy to spot any sharp or dangerous objects.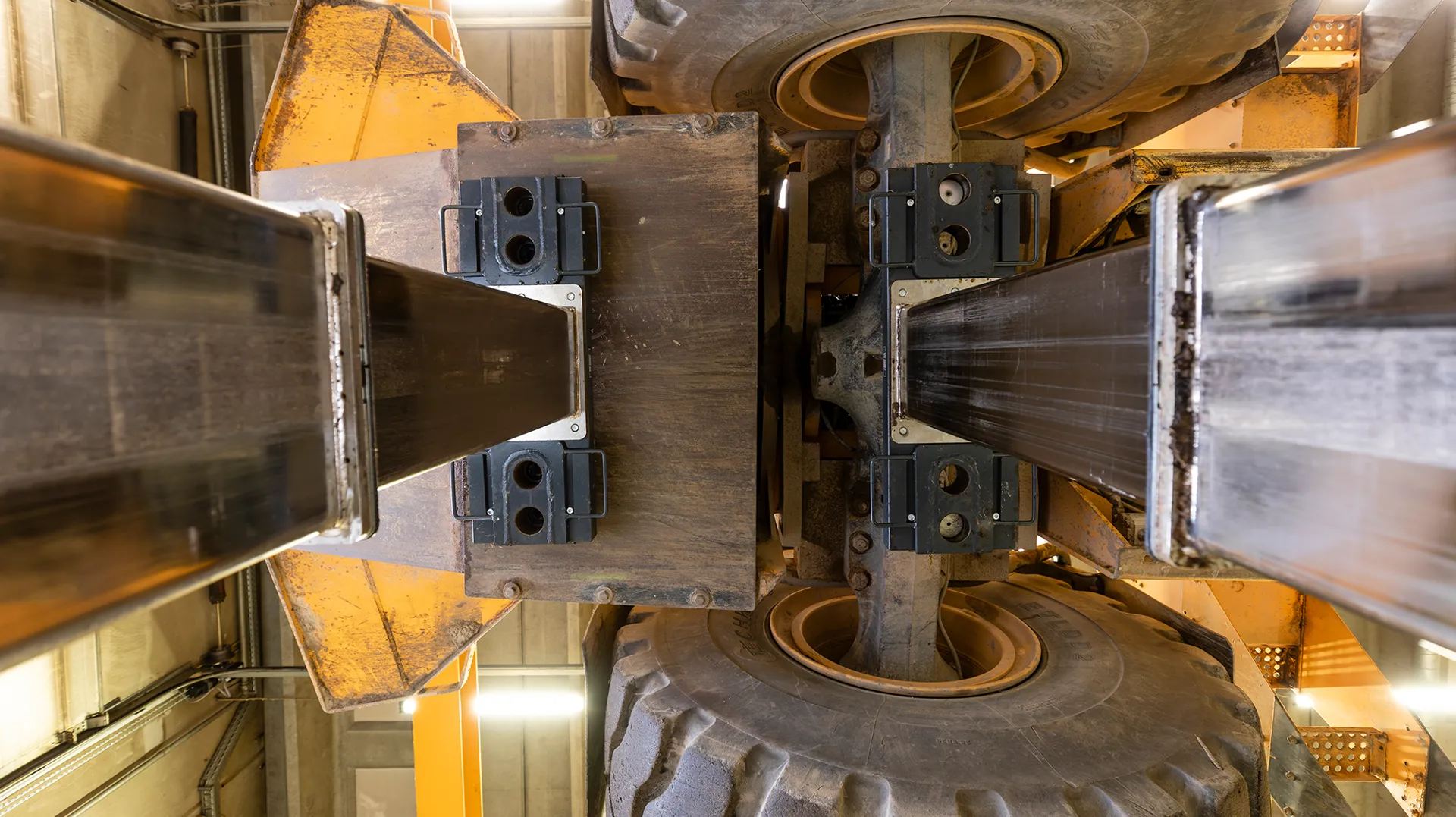 2. USE THE RIGHT TOOLS
Tip number 2 doesn't really require any further explanation. But okay, let us elaborate on the safety benefits of using the right tools.
If mechanics are using tools for anything other than their correct purpose, they not only risk breaking the tools and the vehicle they are working on but may also harm themselves.
Speaking of the latter, this is mainly due to the position in which the mechanic is working. Using the right tools has a positive impact on your working posture, since they are specially designed for the job in hand. On the contrary, using the wrong tools often forces mechanics into ergonomically undesirable working postures, which is bad for their health and hampers their ability to deliver their best.
Learn how the mechanics at Odense Waste Management Center are less prone to strain and injury after investing in the right tool.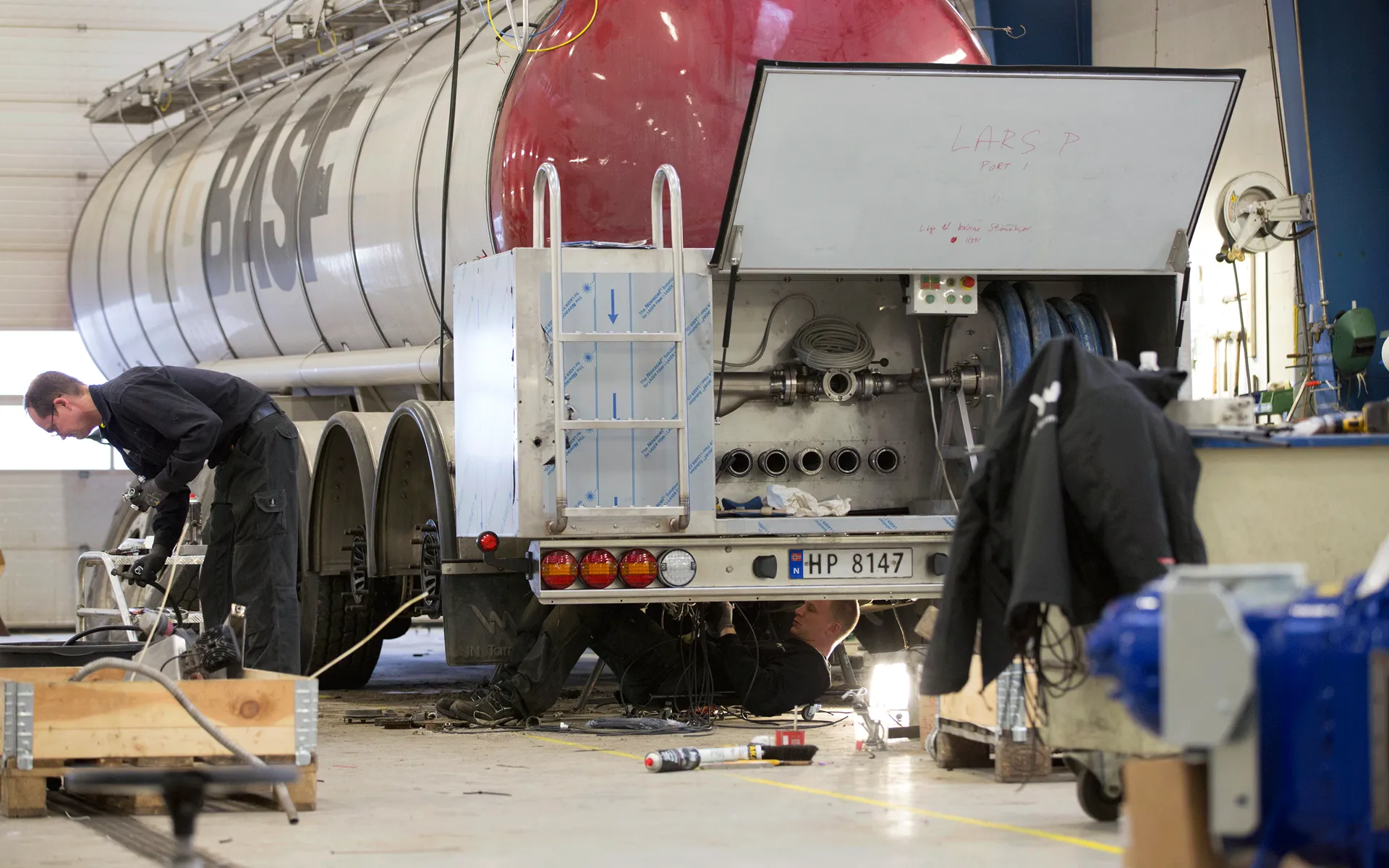 3. MAKE SURE THAT YOUR TOOLS
ARE IN PERFECT CONDITION
And speaking of tools: To prevent hazardous situations, all tools must be maintained in perfect condition. So, remember to carry out continuous service checks and eliminate the risk of accidents in your workshop.
Prevent that critical equipment crashes by making a maintenance plan with fixed service intervals with a service partner. The cost is small compared to downtime and, in the worst case, work accidents if the equipment breaks down.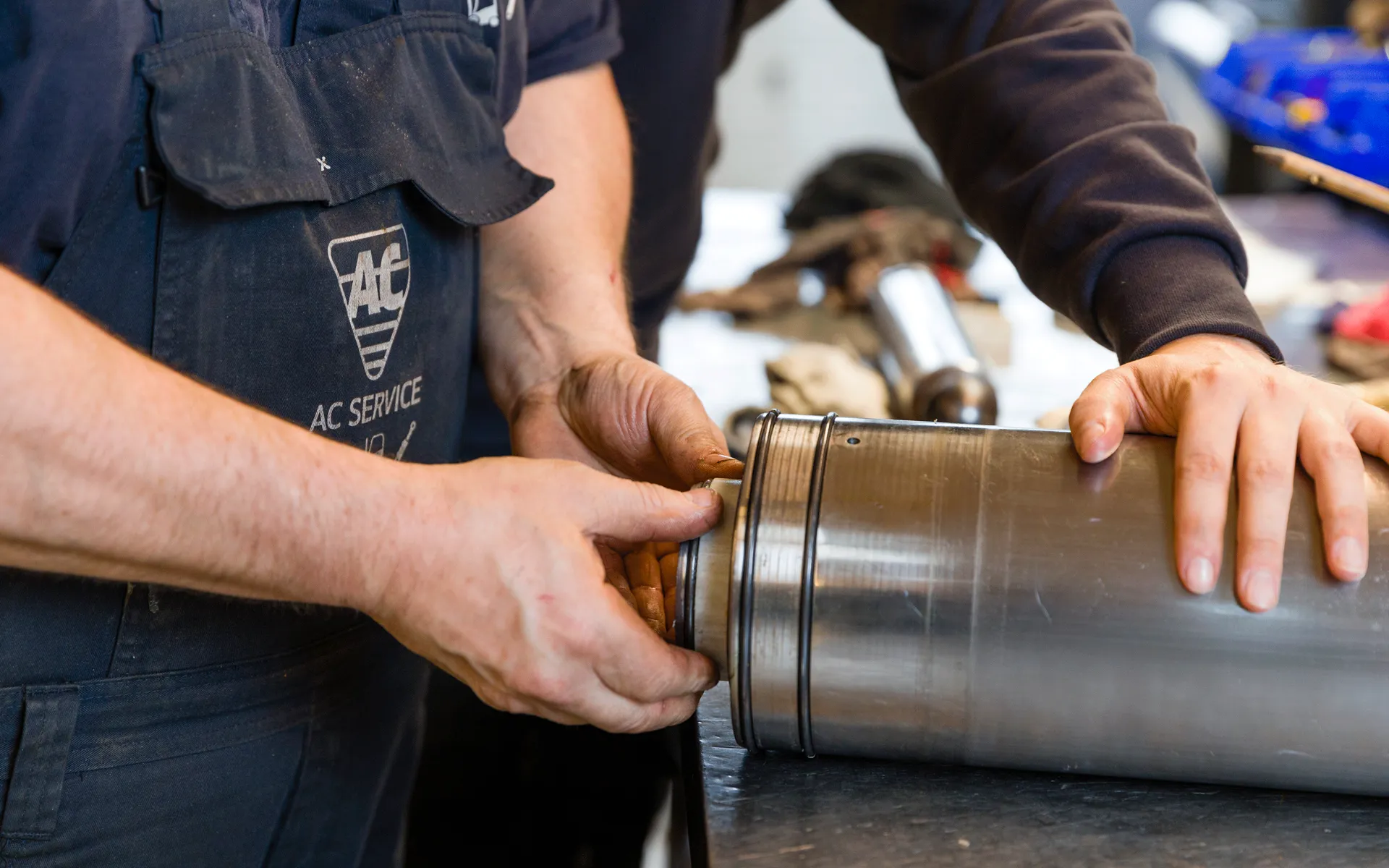 4. CLEAN UP AFTER YOURSELF
… Your mother doesn't work here. We all know this expression, which is used to encourage people to keep things in order – and the message very much applies to workshops too. This is because tidiness is a key factor in raising workshop safety standards. It:
- Eliminates the risk of people tripping over tools
- Means that mechanics always know where to find the tools they need, making it easier for them to perform their repair work safely
Keeping things in order improves workshop efficiency as no one needs to go around playing hide-and-seek with tools they cannot find. So, go out and organize all your stuff.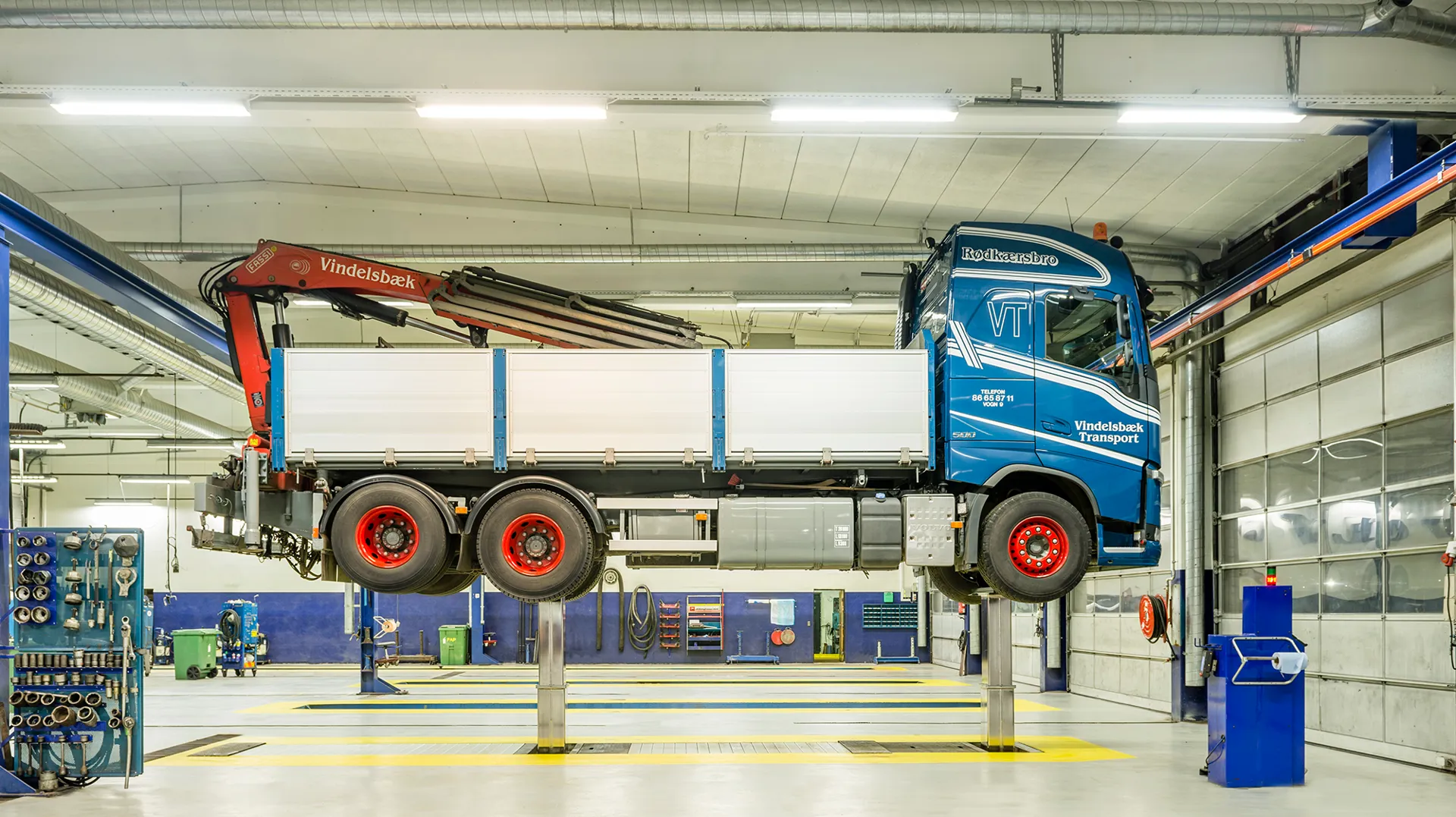 5. USE A TROLLEY
Speaking of tidiness, using a trolley helps keep things in order and improves workshop safety. So, when doing repairs, grab a trolley and place all your tools on it rather than using the floor as your table. As a result, you eliminate the risk that people (including yourself) will trip over the tools.
Additionally, using a trolley means that you will not have to repeatedly stoop to grab tools from the floor – contributing to reduce the strain on your back.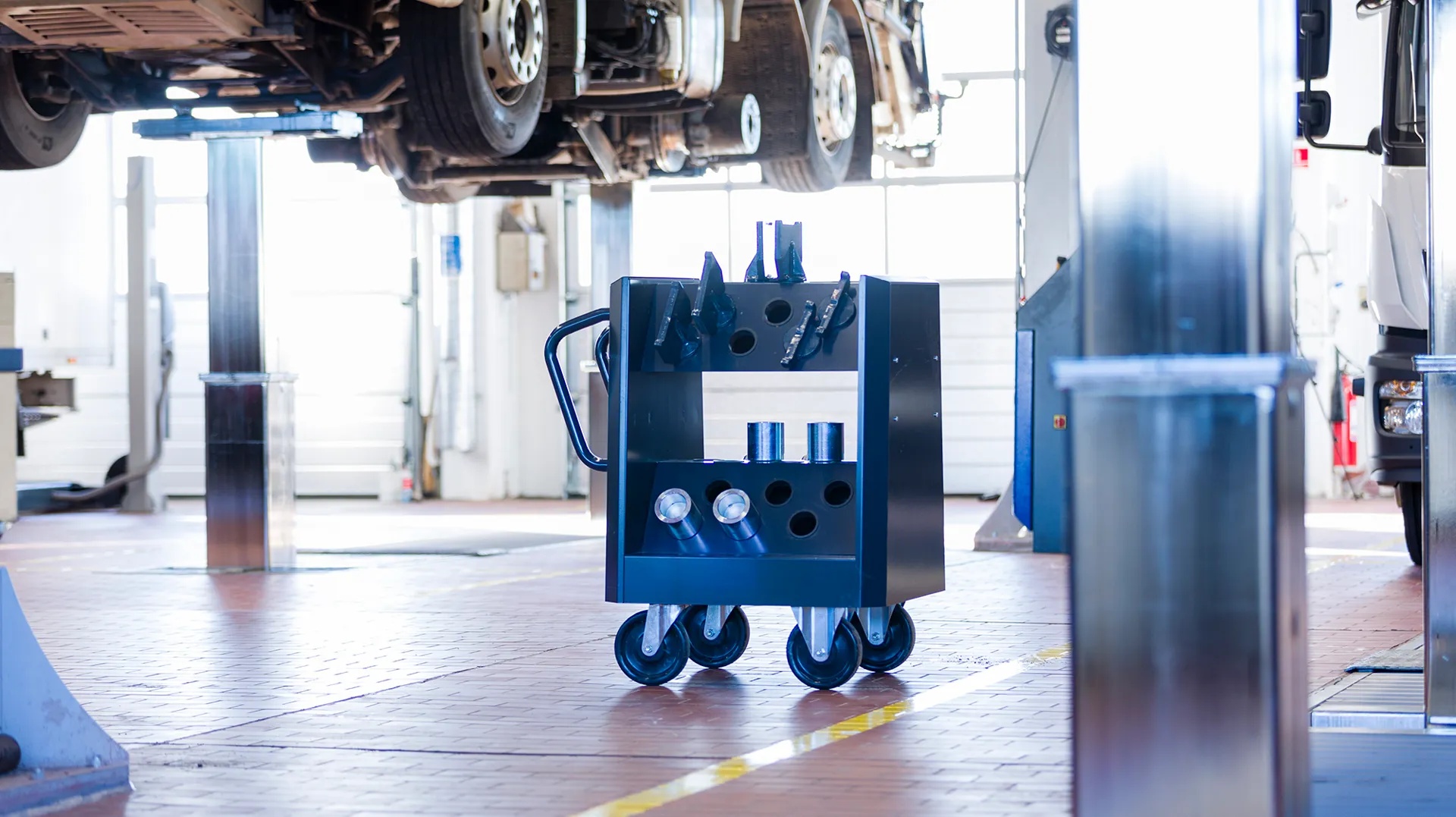 6. LOOK AFTER EACH OTHER
Mechanics often do repair work on their own, for example down in the pit. And what happens when nobody is watching what you are doing?
Our experience tells us that sometimes mechanics working alone do repair work that they should not be doing on their own. They are simply being too bold – probably because nobody is watching, and it is a bit too inconvenient to ask for help.
Always ask yourself: Would I be doing it this way, if my colleagues were watching?
Unfortunately, such behaviour significantly increases the risk of accidents. Therefore, it is a good idea to look after each other and create a mutual understanding of the importance of abiding by the safety rules. This can be done in several ways, but one of the most effective is to replace the traditional pits with inground lifts, as it makes it easier for mechanics to look after each other.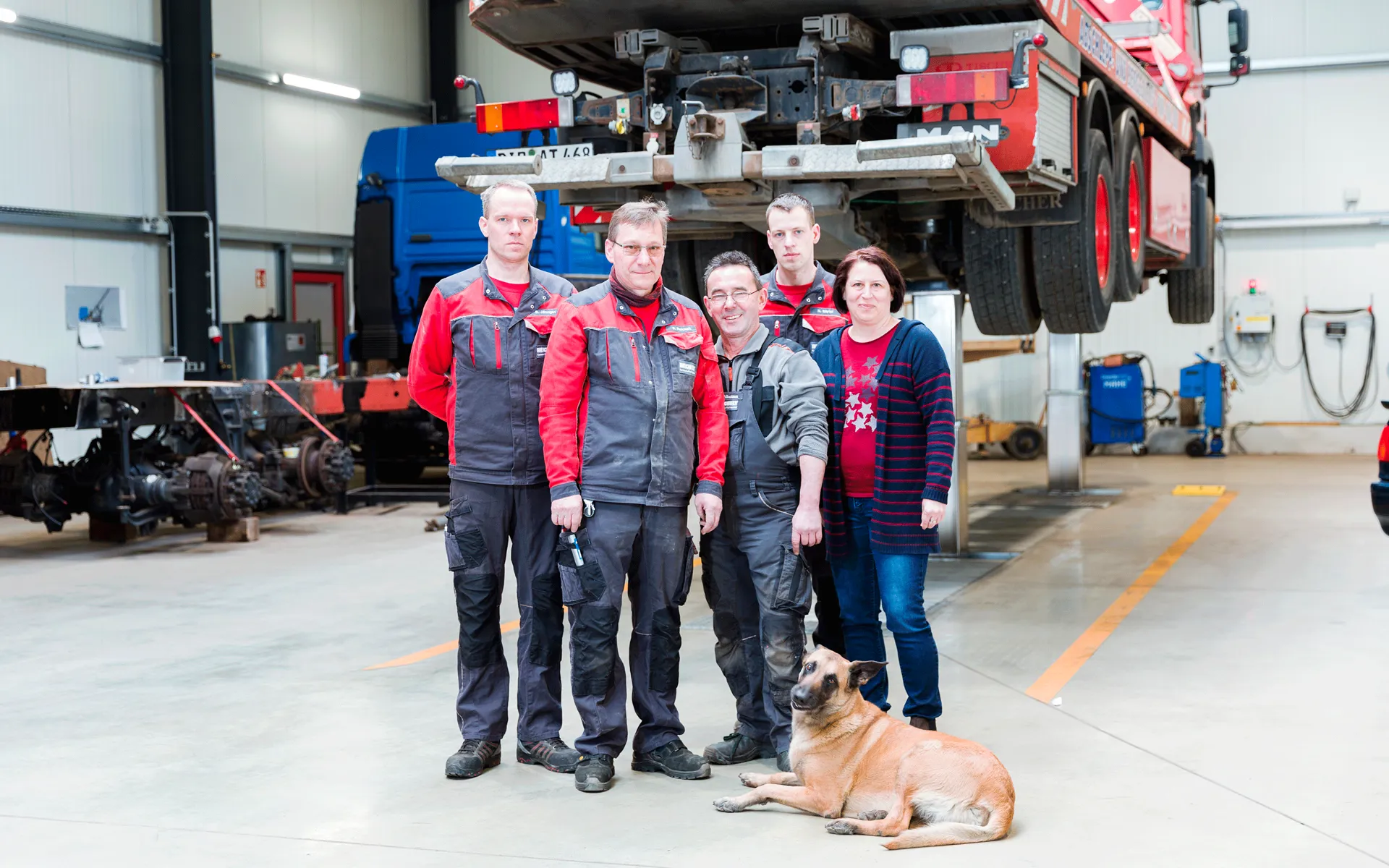 7. AVOID ANY PITFALLS
In a traditional workshop with inspection pits, mechanics and visitors risk falling into the pit. To prevent dangerous tripping hazards, the pit needs to be covered when not in use. Unfortunately, remembering to do this can be a problem if the pit does not come with sliding covers.
An efficient way to eliminate the risk of these kinds of tripping hazards, is to replace the pit with an inground lift. With an inground lift, the crossbars are at floor level, meaning that there is no hole to fall into. It is simple yet very effective.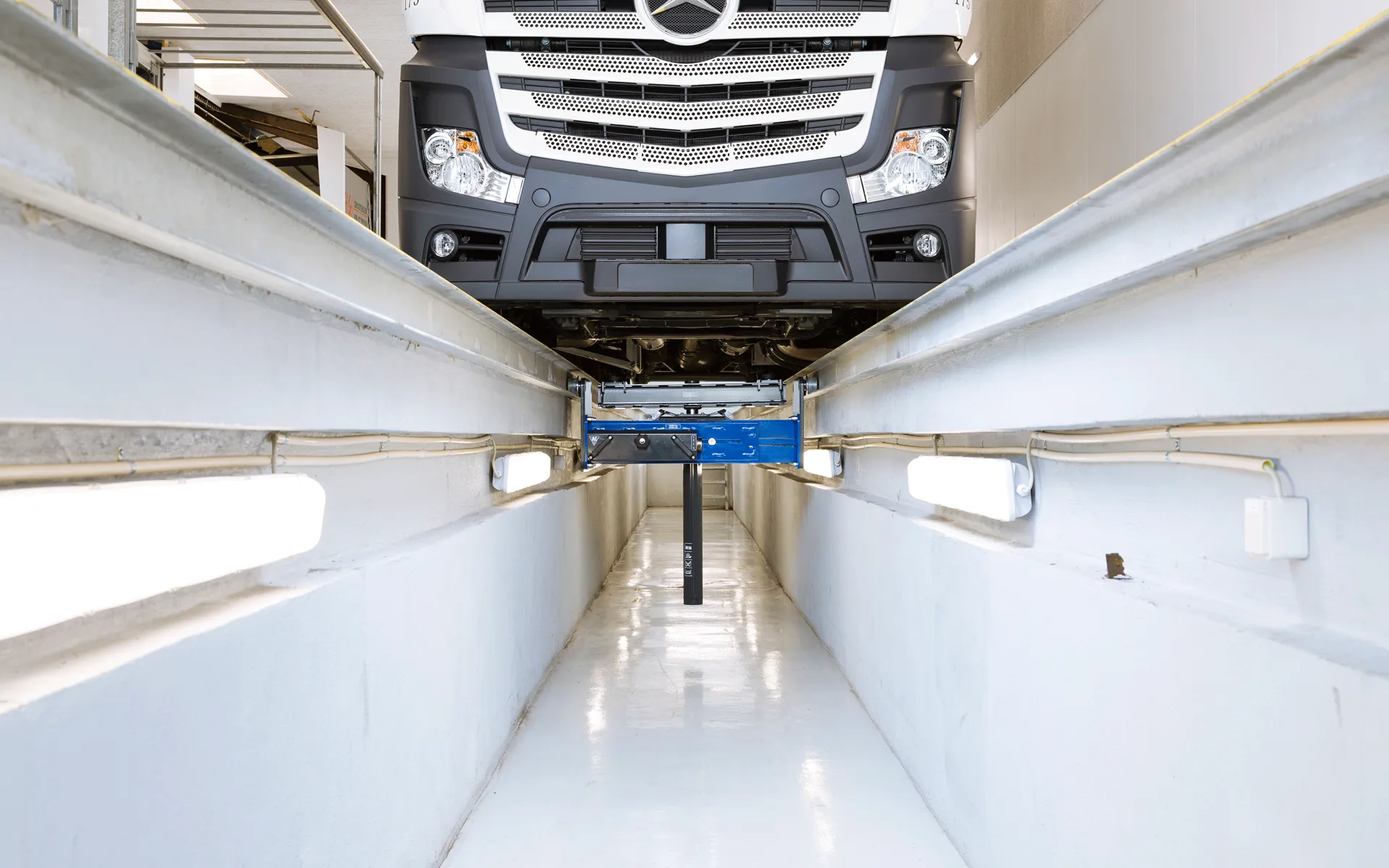 8. MAKE SURE YOU HAVE OPTIMUM MOBILITY
Fortunately, the number of workshop accidents is low, but should an incident occur, mechanics must be able to escape any possible danger. And that is why the mobility of mechanics is important for the safety of your workshop. Let us give you an example…
If a mechanic is doing a repair and the load is accidently detached, he or she must be able to move away from the situation. However, this can be difficult when working in the pit with limited freedom to move. To avoid the potential danger of being trapped, mechanics are safer when they have the optimum mobility that is achieved by working at floor level, e.g. with an inground lift.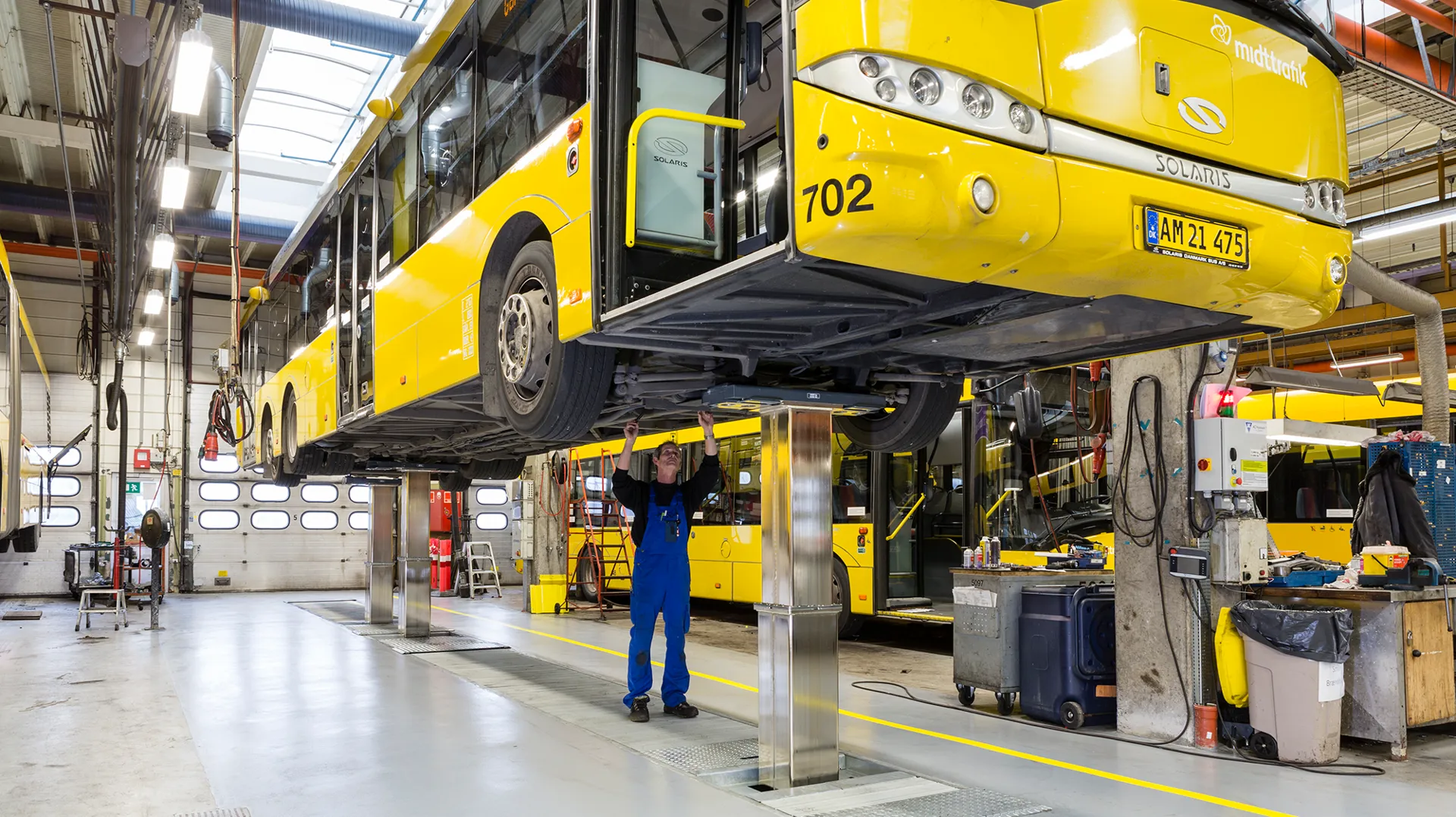 IMPROVE YOUR WORKSHOP SAFETY WITH OUR INGROUND LIFT
There you have our 8 tips on how to improve workshop safety. We are well-aware of the fact that this is not an exhaustive list, but we really hope you have learned something from our handy recommendations.
When improving workshop safety, there is no miracle cure. However, our best-in-class inground lift, engineered upon a well-known technology, helps in raising the safety standards of workshops all over the world.
Takket være vores kompromisløse ambition om at levere dansk producerede løsninger af den højeste kvalitet kan mekanikere ved hjælp af inground liften altid vælge den hurtigste og sikreste måde at udføre deres arbejde på. Du kan lære mere om liften ved at læse artiklen Løft dit værksteds standarder med inground-liften fra AC Hydraulic
Thanks to our uncompromising dedication to delivering Danish made high-quality solutions, mechanics can always choose the fastest, yet safest, way to do repair work with the inground lift. You can learn more about the lift by reading the guide: Raise the standards of your workshop with our inground lift.