Fast, Precise & Reliable
The rapid and precise air hydraulic unit with high speed ram travel saves time and boosts efficiency
A Perfect Fit
The unique support arm system and flexible frame construction guarantees a perfect fit to any lift
Traversing ram
The transversely movable rams offer optimum reach and weight distribution for every lift
Optimum Safety
Dead man's release and built-in overload valve for optimum safety. Automatic safety locking is optional.
Saves time & reduces strain
Control panel at ergonomical working height saves time and reduces the strain for the operator
Mechanical safety lock
Extra automatic and instant protection against unintentional lowering (only FL-2M - cannot be retrofitted)
MADE IN DENMARK, ALWAYS.
All production of AC Hydraulic products take place in Viborg Denmark. It has done so since the founding, and it will continue to do so, following the values and goals of the Christensen family.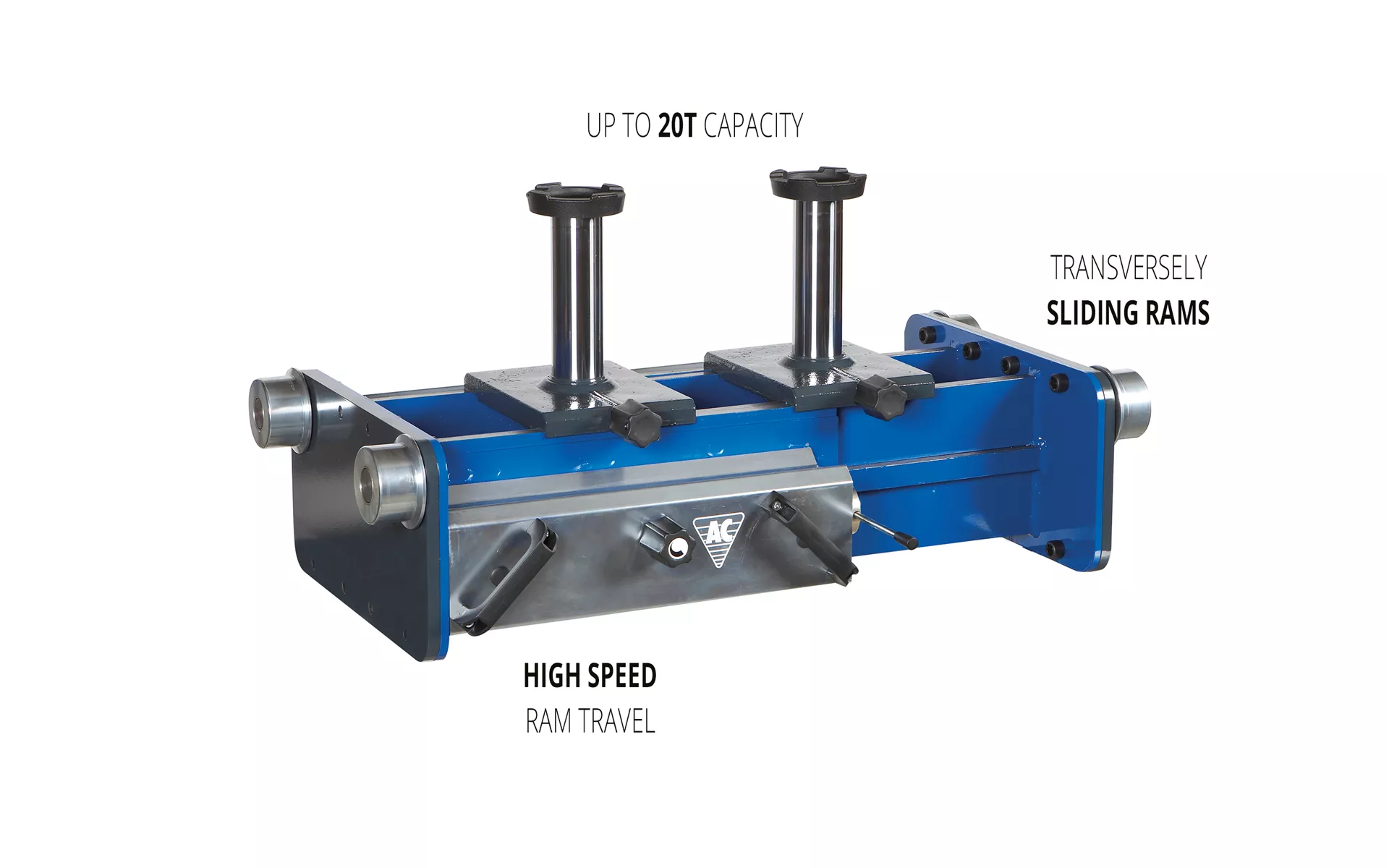 CUSTOMER EXPERIENCE IS KEY IN EVERY ASPECT OF OUR BUSINESS.