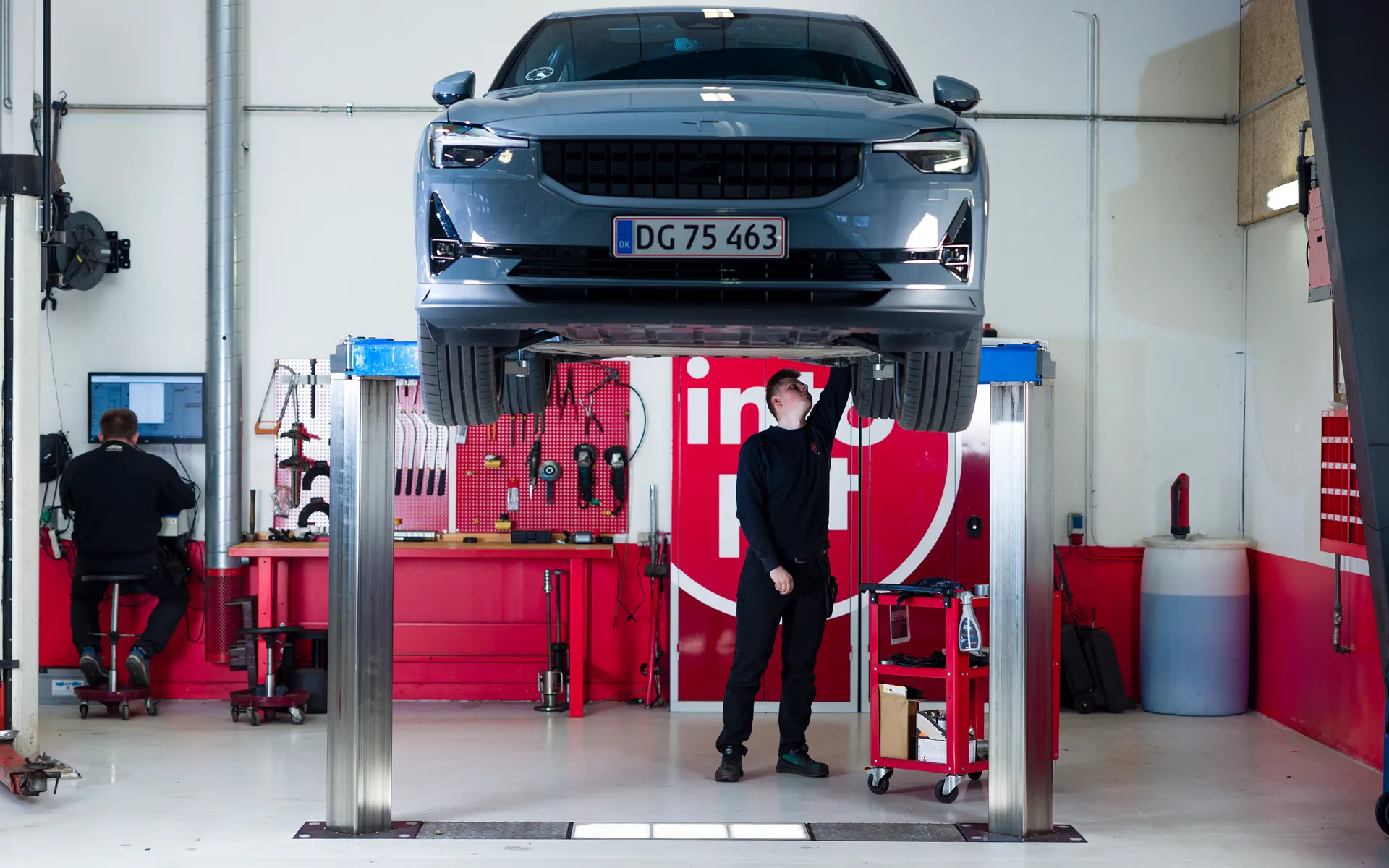 Configured with either swing-arms or flat carriers, the 3.5 t inground lift offers optimum ergonomics and working conditions for the mechanic when in use, while leaving the floor obstacle-free. Apart from a range of innovative standard features, the lift comes with an optional built-in light feature that seamlessly integrate a light-panel at floor level.
TWO-POST INGROUND LIFT WITH SWING ARM SUPPORTS
From every angle, our new two-post inground lift with swing arm supports is designed to help you improve efficiency. The low-profile design makes entrance and exit to the service bay fast and easy, while the smooth-running swing arm extensions gurantee increased vehicle access.
This is the lift to choose if you want fast and optimal access to service points, cabin and undercarriage in a single lift, while taking up as little workshop floor as possible. A perfect fit for the modern workshop.
KEY FEATURES
Swift reach of a wide range of lifting points
Optimal access to all service points
Optimal access to cabin and undercarriage
Extremely smooth extension of swing arms
High usability
Fast lifting and lowering
Suitable for almost any task and especially perfect for working on hybrid and electric cars as well as bearing plates, batteries and fuel filters.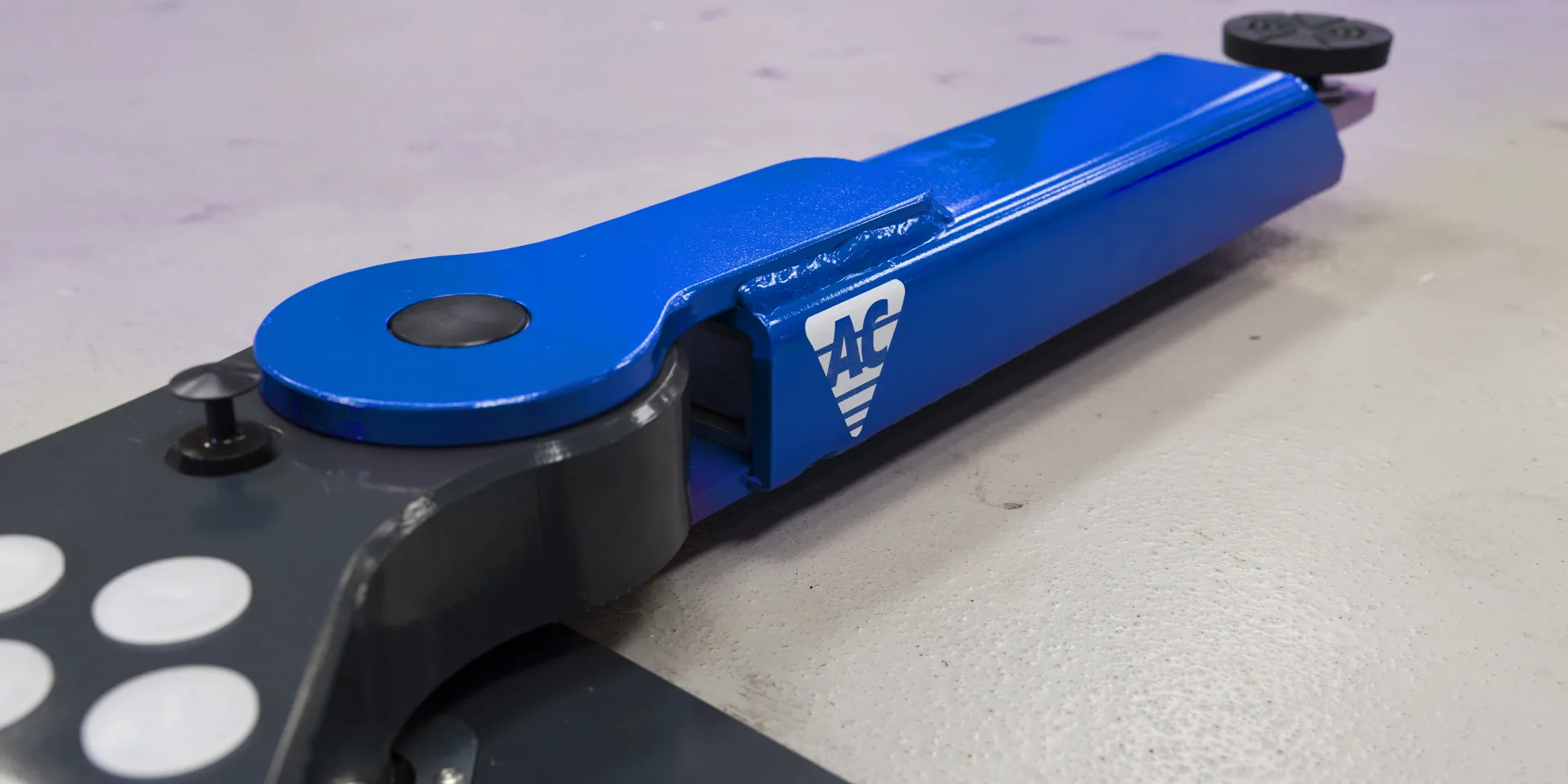 TWO-POST INGROUND LIFT WITH FLAT HEAD SUPPORTS
Our new two-post inground lift with flat head supports is designed and built for intensive and long-lasting professional use. The lift has ultra-low ground clearance and is ideal for quick, safe and reliable lifting of vehicles up to 3.5 T.
This is your go-to lift if you need a space saving solution that will offer optimal reliability and quick lifting during inspection and initial trouble shooting.
It is a durable, reliable, no-hassle lift with a minimum of wear parts.
KEY FEATURES
Rapid, reliable and space saving
Lowered support heads are easy to drive over
Minimal trip hazards
Quick and easy adjustment
Robust and durable
Minimum of wear parts
Perfect for swift initial trouble shooting, changing of exhaust pipes and working on panels, seats and loudspeakers.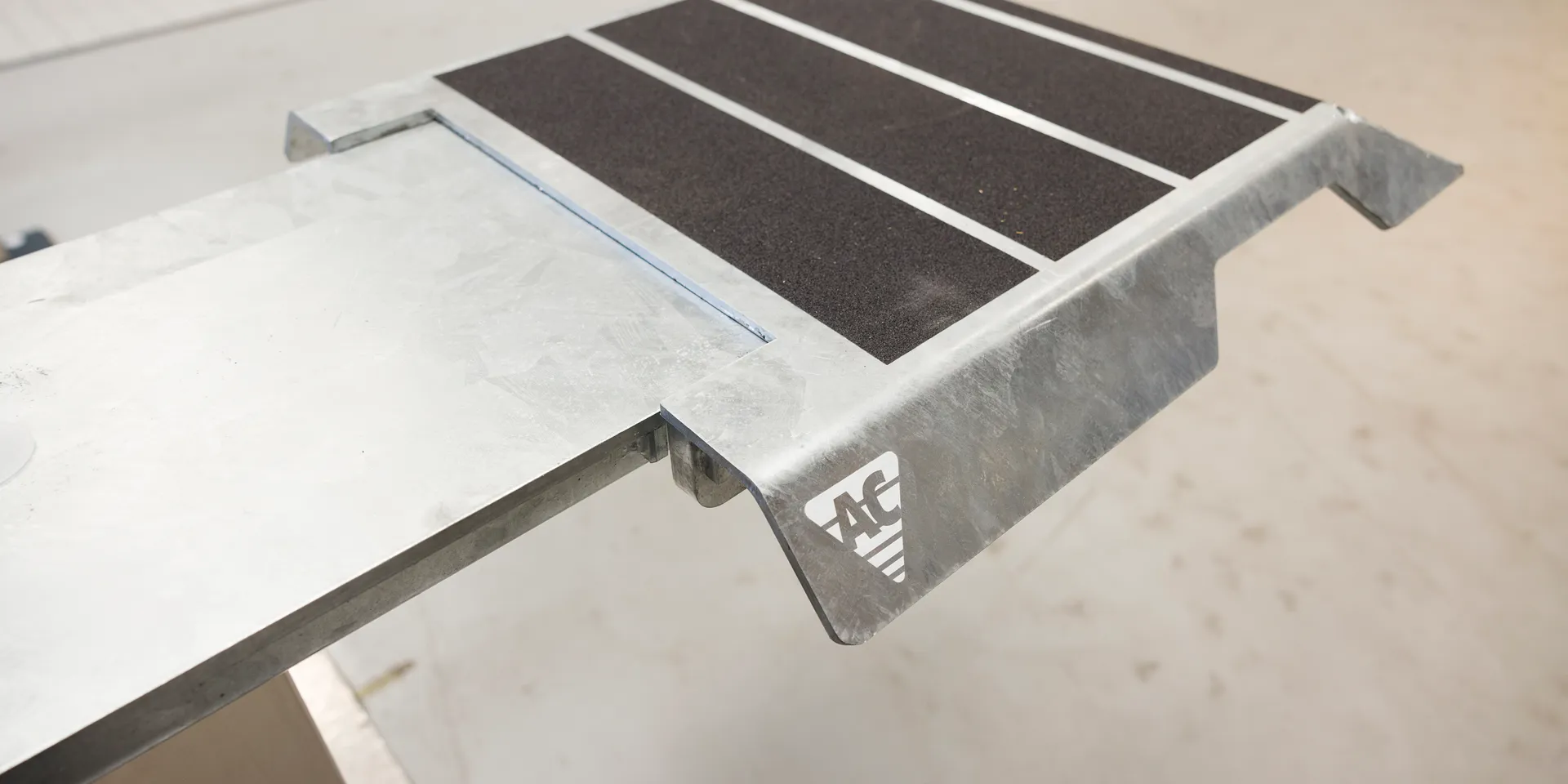 OPTIONAL LIGHT PANEL
When doing repair work, the right lighting helps technicians and mechanichs to detect faults on vehicles quickly and efficiently. As the only ones on the market, our new light-duty inground lifts feature optional light panels integrated into the base of the lift.
The light panel is designed with the use of advanced 3D design tools and developed with state-of-the art LED and driver technology to ensure optimal and durable task lighting in all workshop conditions.
KEY FEATURES
Optimal task lighting in all conditions
Energy consumption reduction of 80% compared to conventional halogen lights
Minimum heat generation
Resistant under extreme working conditions
Analog / PWM dimming options
9530 lumen
No hassle and always in place
Perfect for swift initial trouble shooting, changing of exhaust pipes and working on panels, seats and loudspeakers.