HOW IMPROVED WORKING CONDITIONS INCREASE EFFICIENCY IN YOUR WORKSHOP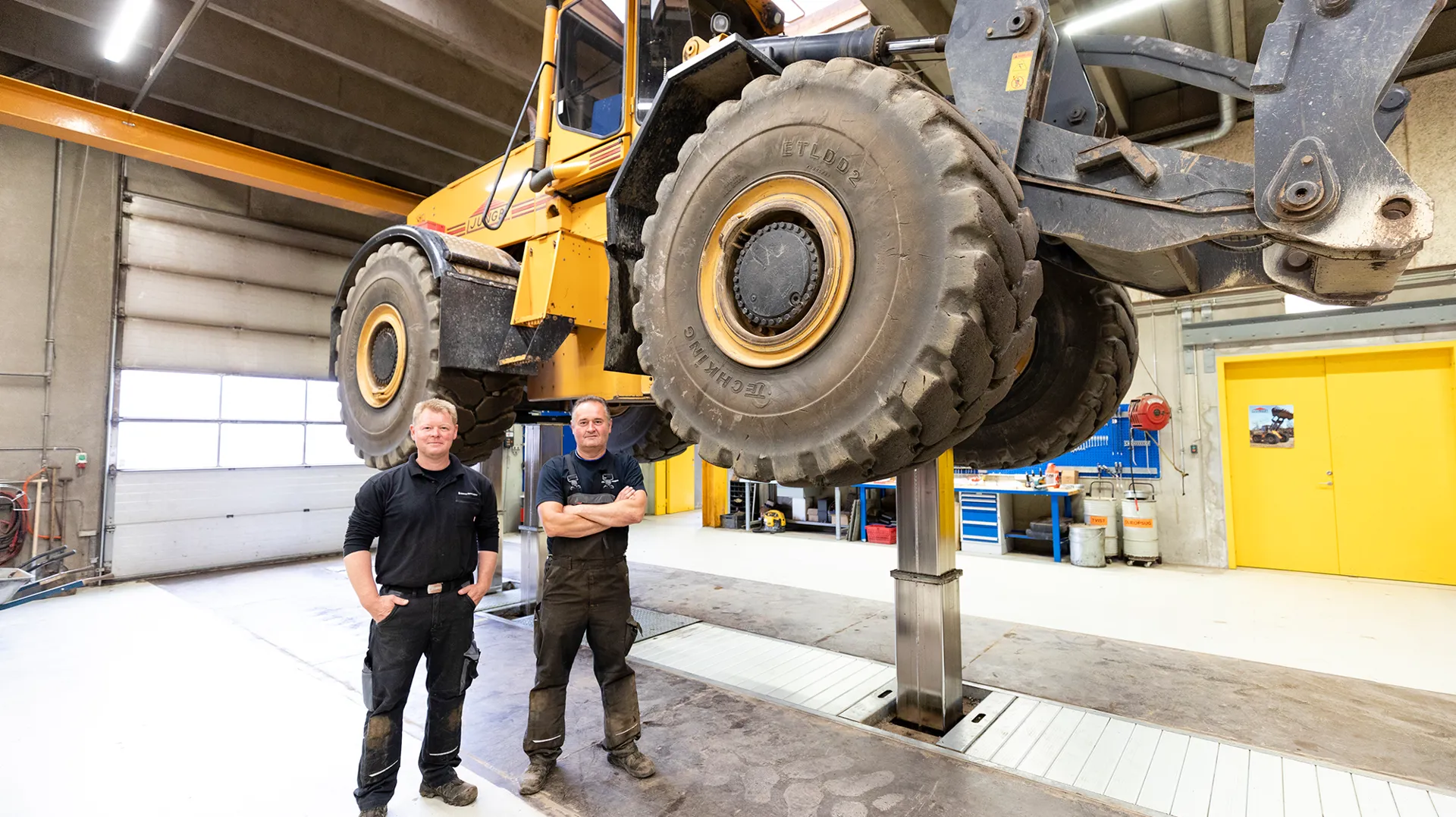 To keep up with increasing demands and lack of time, most workshops constantly strive to improve the efficiency of the repair work they carry out. In doing so, most mechanics have their own tips and tricks to get things done quickly. However, to really increase efficiency, workshops cannot rely on fine-tuning by individuals. Instead, they need to start focusing on more comprehensive actions – like improving overall working conditions.
Before we get going, let us take a look at what we mean by working conditions. At AC Hydraulic, we believe that working conditions are all about the safety and well-being of employees – both in mind and body.
And while this might sound like the soft land of milk and honey, it should be perceived as key for all workshops that want to increase efficiency. Why? Because all the evidence shows that mechanics perform much better when they feel acknowledged and, not least, work in excellent physical surroundings.
RAISE THE STANDARD OF YOUR WORKSHOP EQUIPMENT
One of the best ways to improve working conditions is to upgrade the equipment and tools in your workshop. Traditionally, mechanics have used an inspection pit when doing repair work but, concurrently with the increased complexity of vehicles and the growing focus on improving ergonomics, the pit is, in many cases, not the mechanics most desired choice.
The inground lift is proving to be a compelling alternative to the pit, thanks to the fact that its lifting height can be easily adjusted to suit any possible job. This easy adjustability not only ensures that mechanics always operate at the best possible working height but also guarantees that they have full access to all parts of the vehicle.
And the value of this customization is indispensable; it helps you raise the standard of your working conditions, which will have a positive impact on the health of every single mechanic and the overall efficiency of your workshop.
Having the best mechanics also increases workshop efficiency.  Learn how to attract them by improving your working conditions.
2 CASE STORIES:
IMPROVE EFFICIENCY WITH THE INGROUND LIFT
To give you an example of how working with our inground lifts raises the standard of working conditions and ultimately increases efficiency, we will now take you through two real-life examples of the lift in action.
Case story 1: Volvo Trucks saves 45 minutes on a brake-change
At Volvo Trucks, a set of brakes can now be changed 45 minutes faster than it was possible before they started working with the inground lift. According to foreman Karl Skovborg, the key to the impressive increase in productivity is the fact that the inground lift effectively allows mechanics access to all parts of the vehicle.
Read the full Volvo Trucks case story and learn more about how they have improved efficiency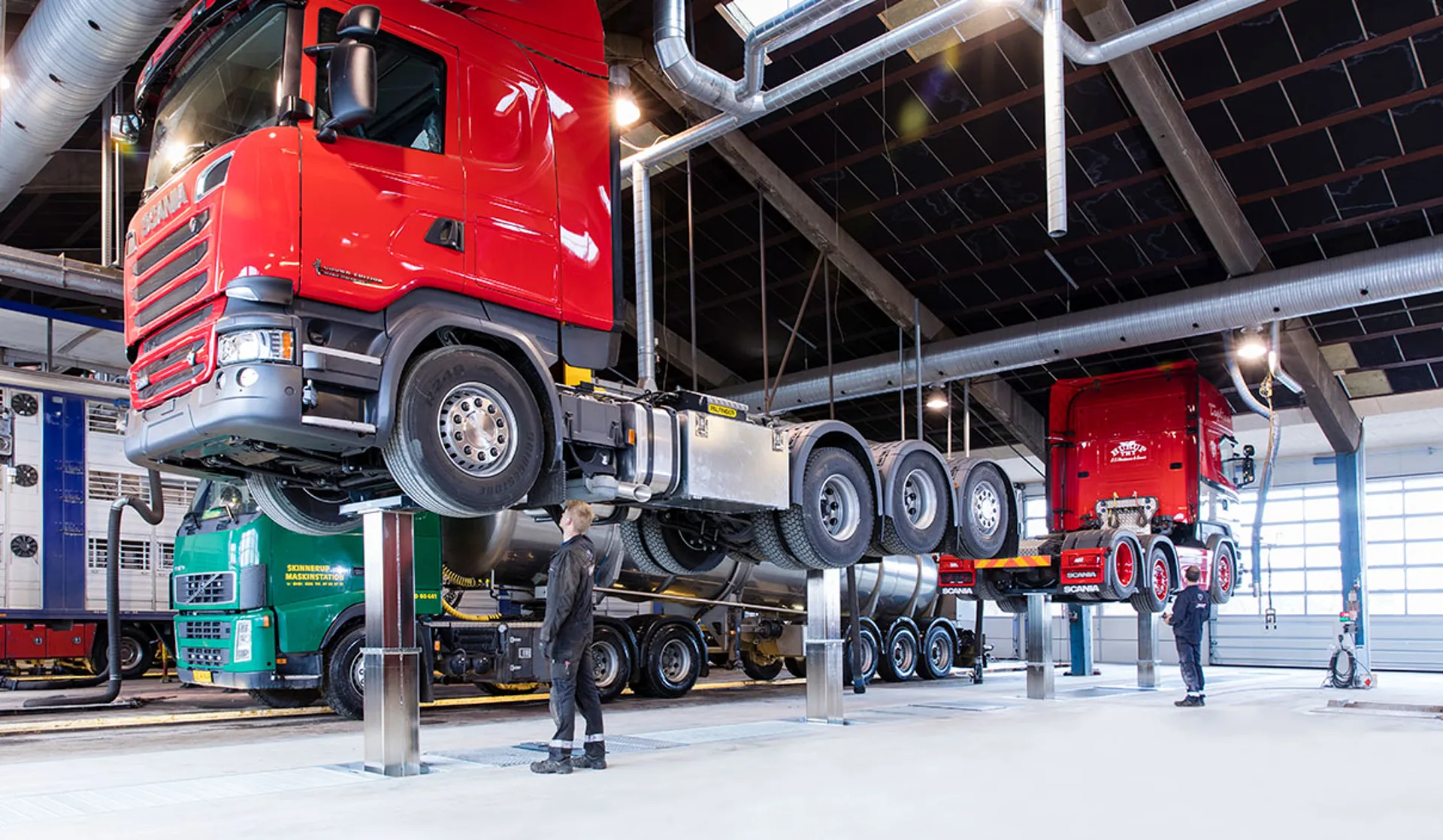 Case story 2: Stiholt Thisted – teamwork and happy customers
At Stiholt Thisted, the inground lift has changed how mechanics work together. The lift has a maximum capacity of up to 75 tonnes and five lifting rams, which can be easily be combined in groups. This allows the workshop to work on 2 separate commercial vehicles on the same lift at the same time.
As a result, the workshop has named the inground lift their "fast track" as it allows mechanics to work independently side by side – something that was never an option in the pit. This teamwork really increases productivity and makes it possible to do complex operations faster – to the delight of their customers.
RAISE THE STANDARDS OF YOUR WORKING CONDITIONS AND EFFICIENCY
AC Hydraulic offers you a future-proof and flexible inground lift customized to your exact needs. A safe, ergonomic and efficient solution, that will help you meet all the increasing demands of a modern automotive workshop. The lift is a 100% Danish made product and encapsulates our promise to deliver uncompromising quality, safety, and service.
If you would like to know more about the lift, please do not hesitate to read the guide, ""Raise the standards of your workshop with our inground lift"", which gives you a thorough, yet easy-to- understand, review of the inground lift and how it creates value for workshops.