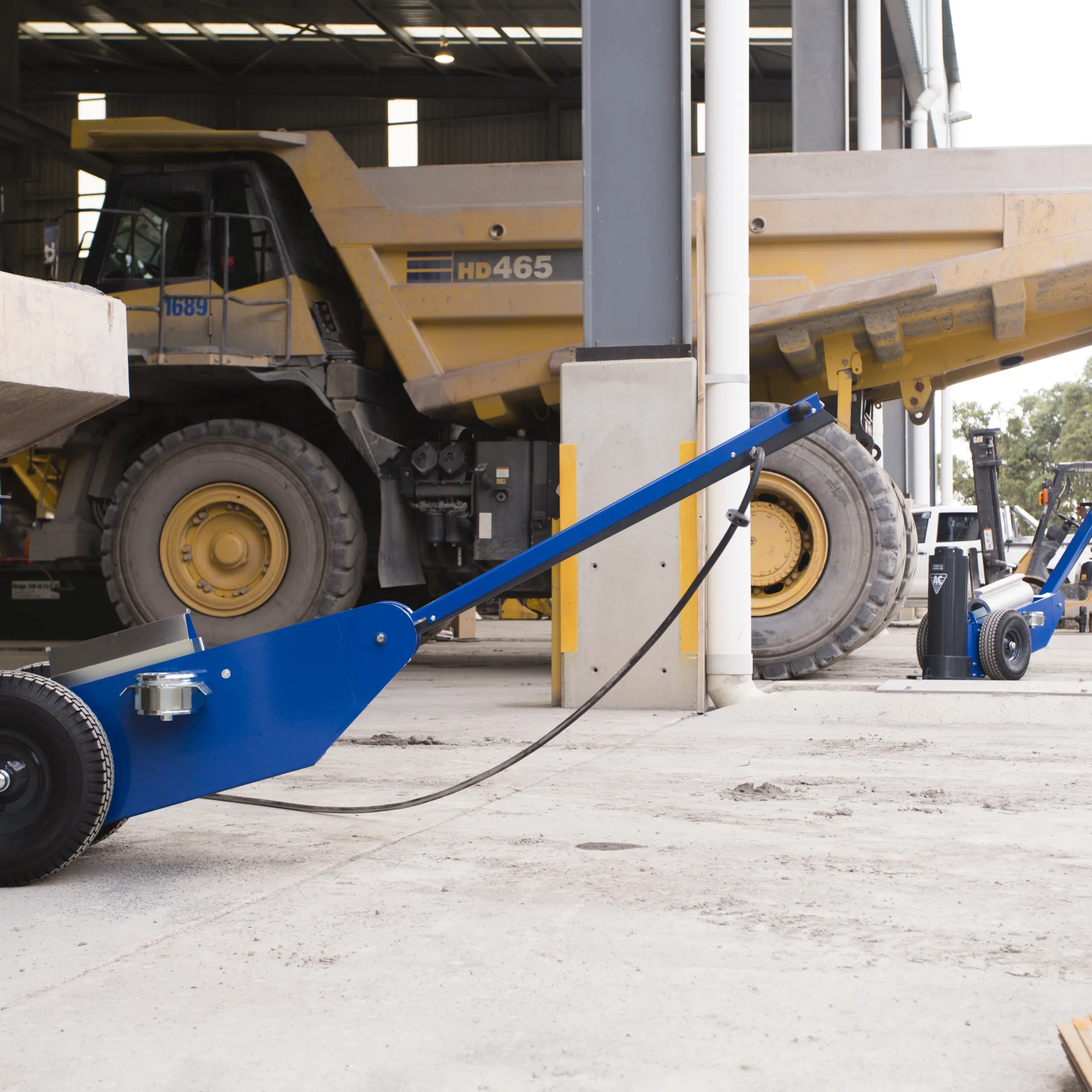 TESTED AND TRUSTED
IN EXTREME CONDITIONS
Mining jacks
The AC Hydraulic heavy duty jacks are a perfect match for the mining and construction industries. Strong and versatile yet easy to maneuver and position, they secure extremely stable heavy duty lifting combined with a high level of safety and minimal strain for the operator. A wide set of locking rings and extensions ensures that the jacks can meet even the toughest of conditions in the mining industry.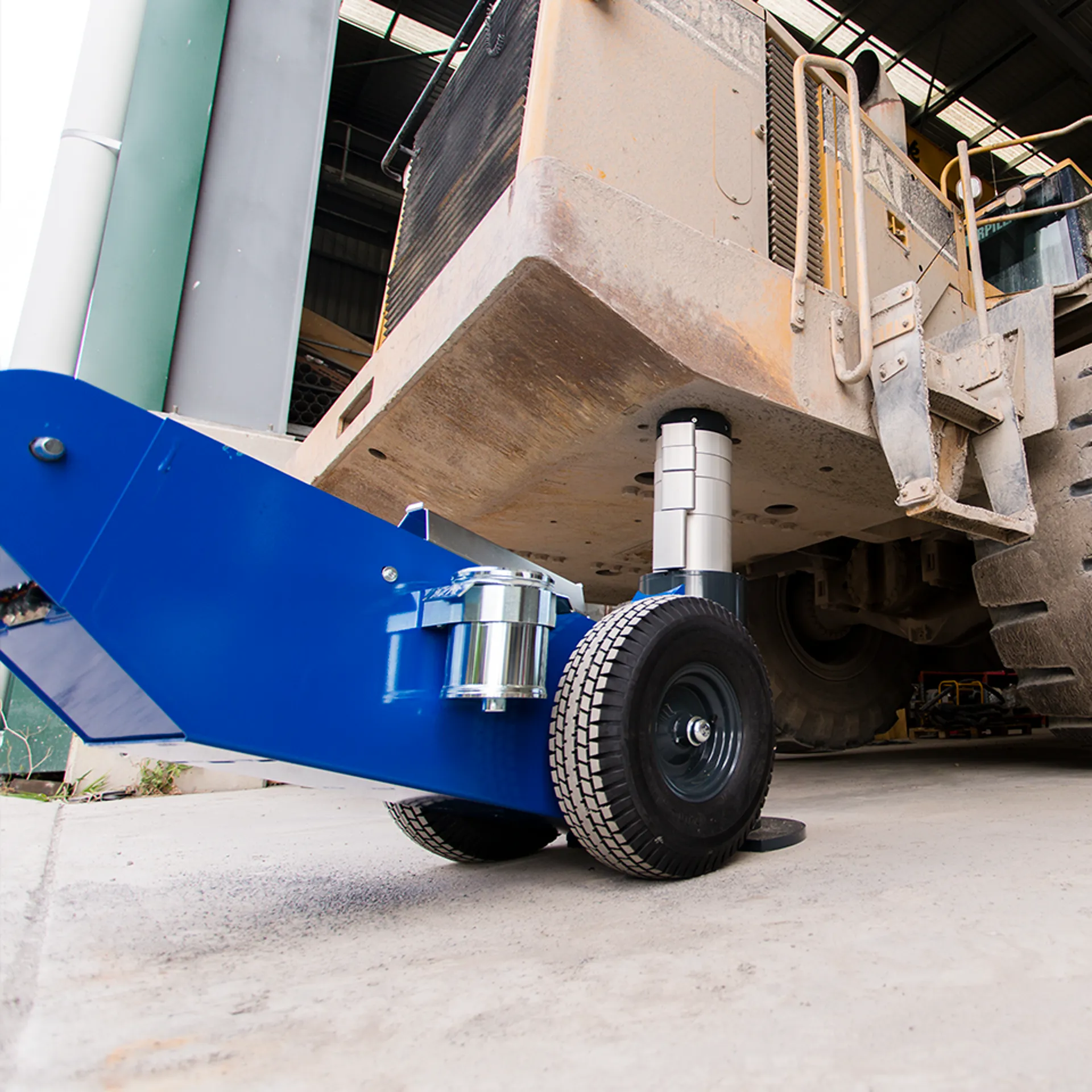 Standard presses
Our wide range of sturdy and flexible presses are a preferred partner to the mining industry. All models feature transversely moveable rams, winch-operated press tables, interchangeable piston heads and, of course, a world-class hand welded frame from high strength steel that will last lifetimes. Built in safety features and a range of clever accessories ensures that operation is always effective, fast, and safe, to accommodate the needs of the mining industry.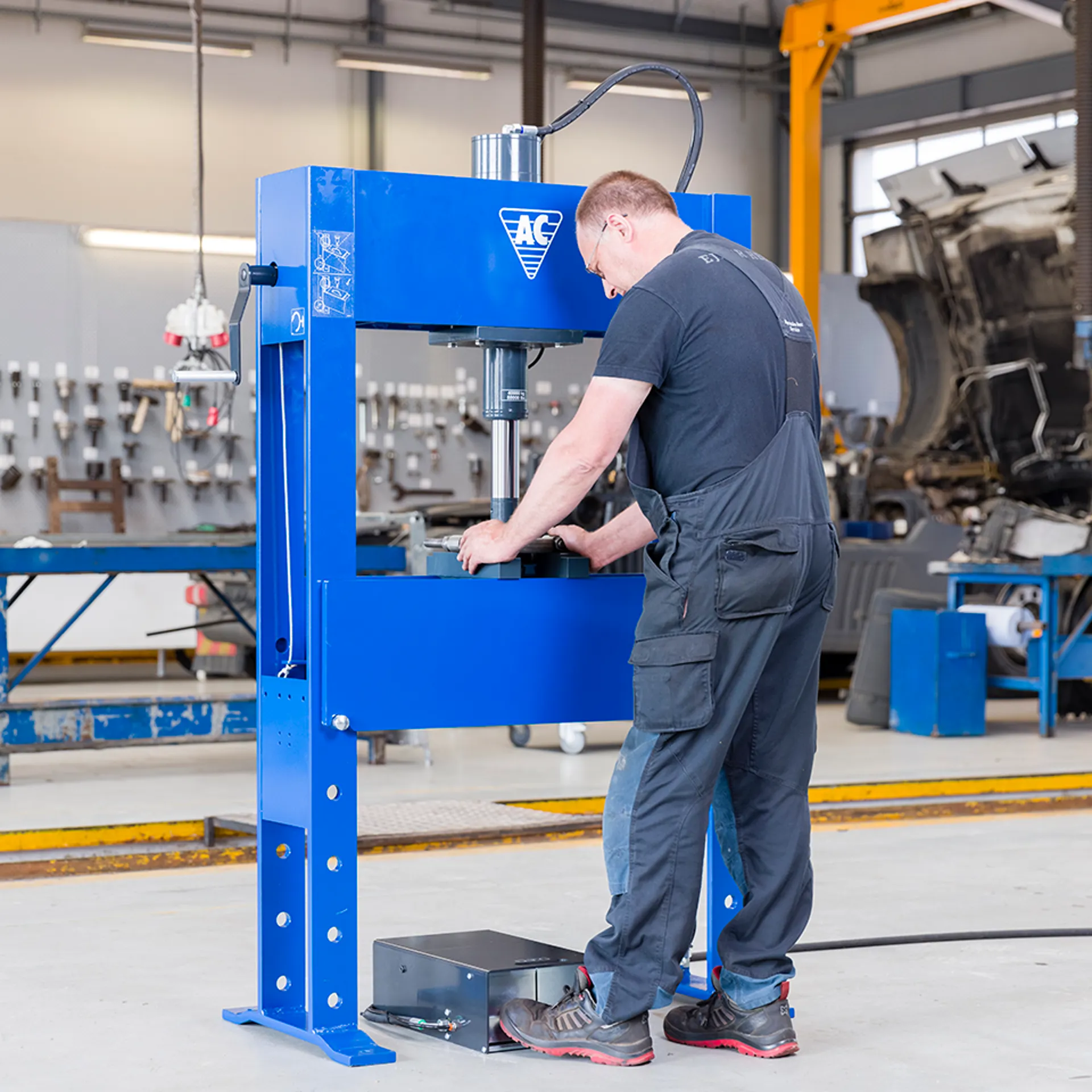 Air hydraulic jacks
Our air hydraulic jacks are made specifically for intense commercial use, and deliver extremely stable heavy duty lifting over a long product life cycle. This includes any task on heavy duty mining machinery under tough and demanding conditions. Built-in safety features ensures optimum safety whilst lifting and lowering, while a set of extensions ensure wide applicability in an industry where capacity matters.