Rapid and precise
High quality hydraulic unit secures rapid and precise lifting of fuel tanks, transmissions, exhaust pipes e.g.
Handsfree with high-speed
Pedal operated leaving both hands free for working. VLT-models have built-in high speed
Extremely stable
Sturdy swivel castor wheels for optimum stability and manoeuvrability VLT6 offers the best stability on the market due to 5-legged construction
Optimum safety
With built-in safety valve and dead man's release for optimum safety whilst lifting and lowering
Long lifecycle
Hard chromium plated rams and high quality strenght steel frame guarantees a long product lifecycle
Perfect for transmissions
Transmission saddle plate for dismounting and re-mounting of gearboxes
MADE IN DENMARK, ALWAYS.
All production of AC Hydraulic products take place in Viborg Denmark. It has done so since the founding, and it will continue to do so, following the values and goals of the Christensen family.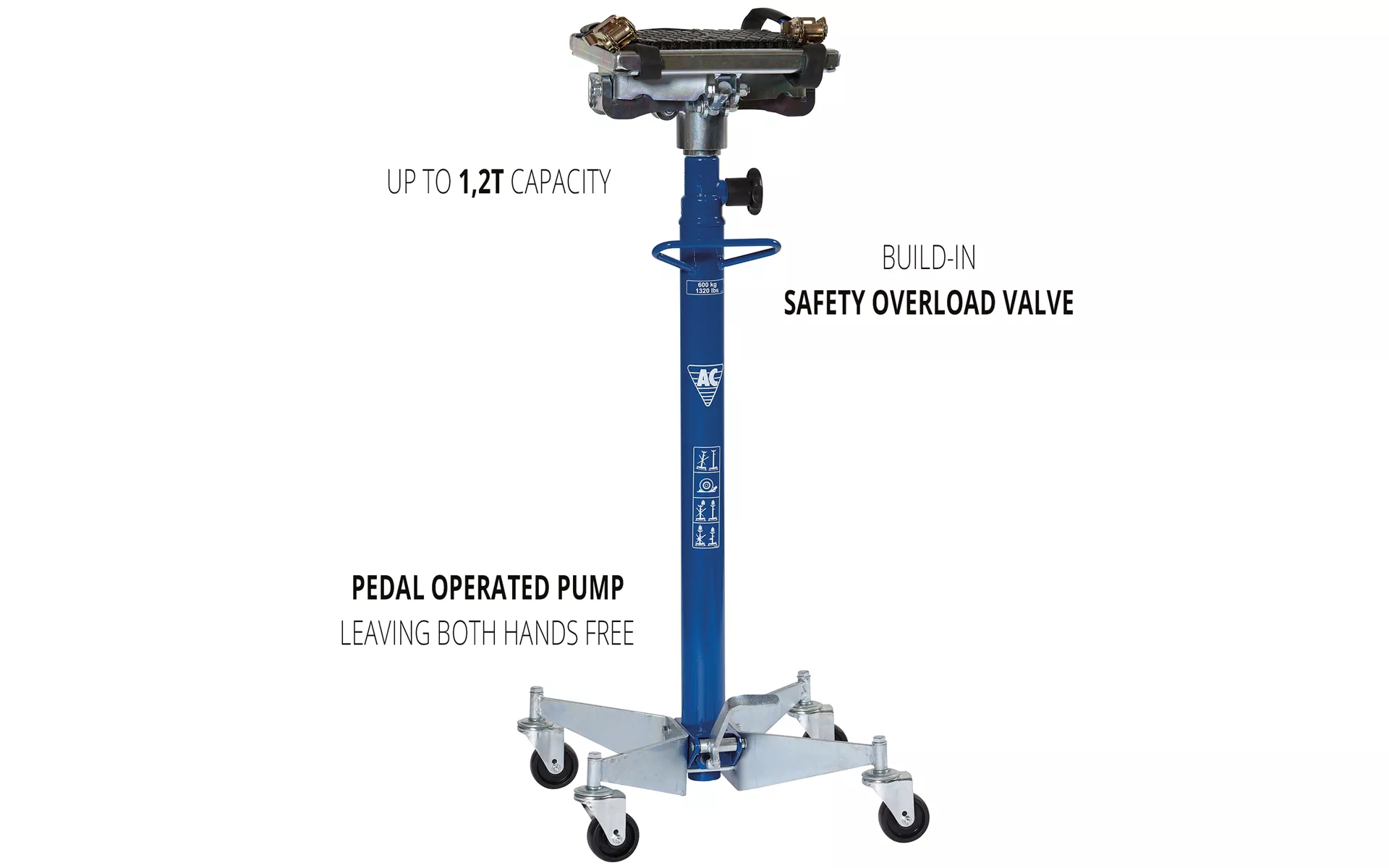 CUSTOMER EXPERIENCE IS KEY IN EVERY ASPECT OF OUR BUSINESS.