We expand the world's most popular jacking beam selection with a new, wider edition optimal for electric and wide-base vehicles.
The modern vehicle is getting wider and wider still, accommodating the user's demand for comfortability and space when driving. Meanwhile, electrical cars are becoming more popular, and the presence of batteries is slowly changing the needs of the workshop. This includes the requirements of the lift and jacking beam, which needs to lift heavier loads at wider positions.
As a response, we introduce the new SD26PHL wide edition with a flexible top support beam that can extend the telescopic arms up to a maximum width of 1855mm. This ensures that any electric vehicle can be lifted without damaging the battery pack, by reaching lifting points outside of the battery frame. Similarly, wide lifting points on modern sedans and SUVs can easily be reached.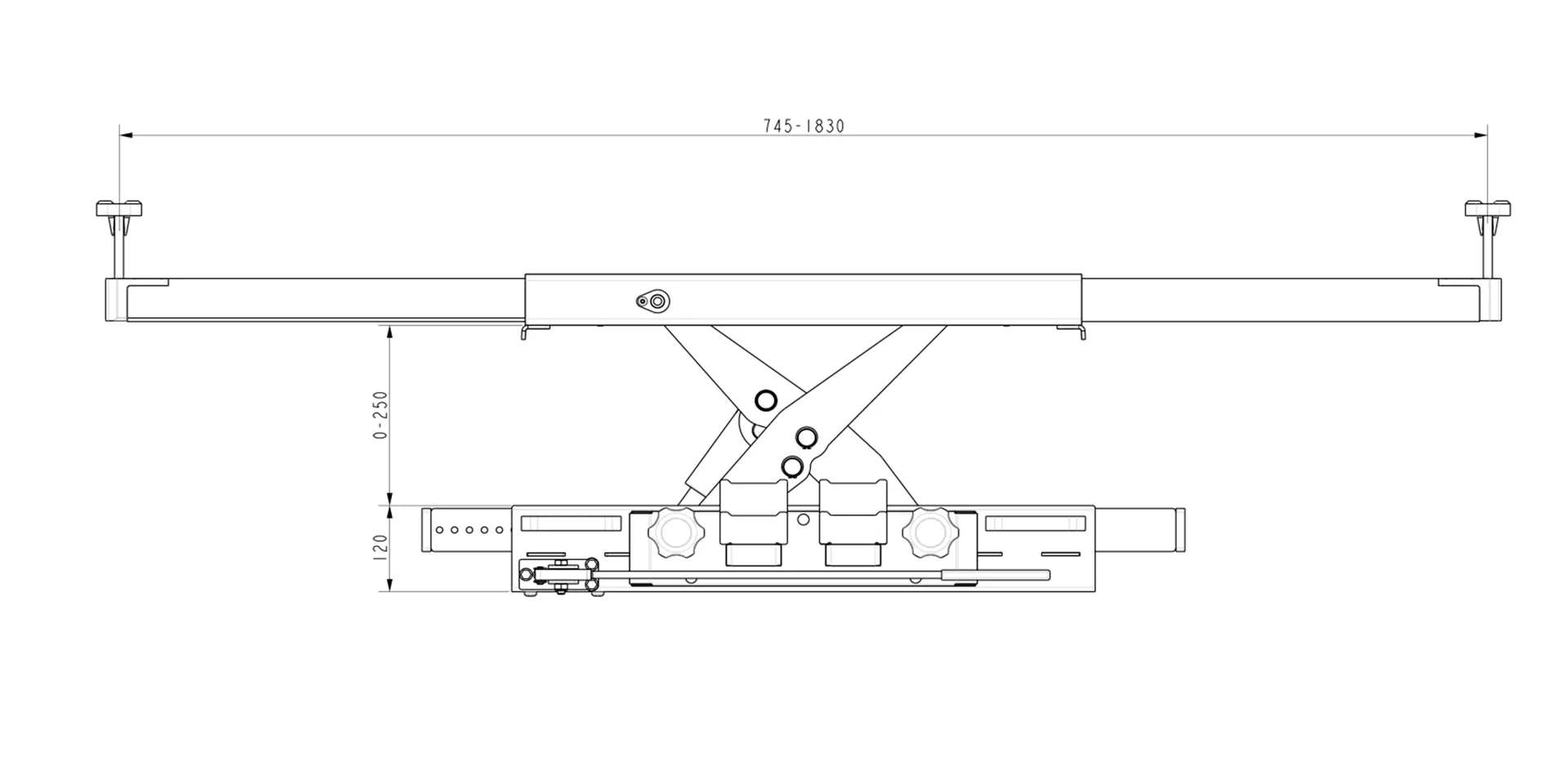 Meanwhile, the wide edition of course comes with all the popular benefits of the AC Hydraulic jacking beams. It features a closed height of only 190mm optimized for low clearance vehicles, automatic safety locking device and overload valve for optimum safety, two-hand lowering operation with dead man's release, as well as quick and efficient lifting due to manual double acting pump.
Like any AC Hydraulic jacking beam, the new wide edition features our unique height adjustable support arm system, which ensures a perfect fit on any lift - no matter the manufacturer.