New foot operated air hydraulic press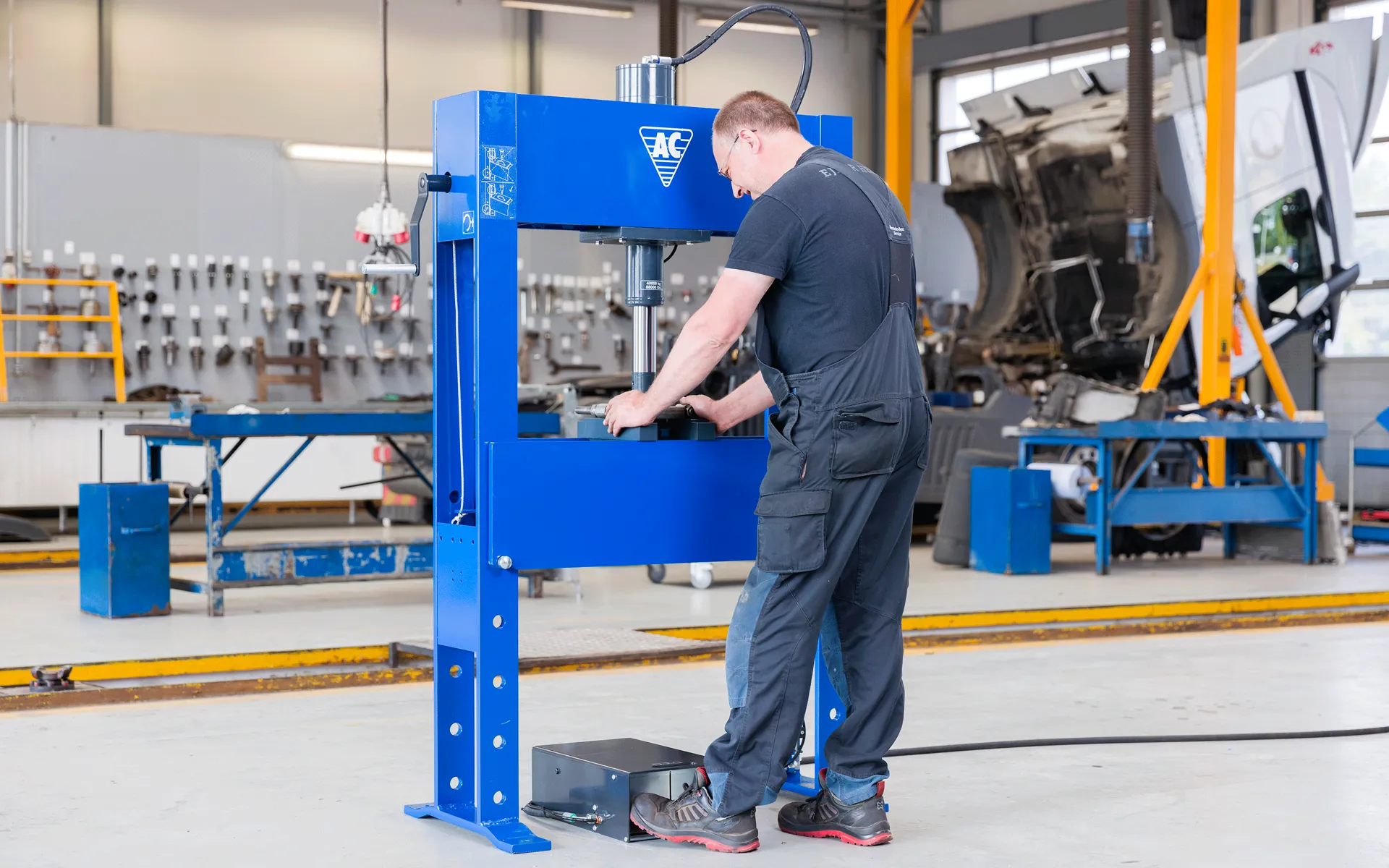 AC Hydraulic adds another new product to the portfolio of popular workshop presses with the introduction of a foot-operated air hydraulic press
As you would expect from any AC Hydraulic product, ergonomics, safety and quality has been carefully considered when developing the new P40LH air hydraulic press. It comes with an all new foot operation feature that leaves both hands completely free, improving not only overall work condition, but also ergonomics and safety.
"you now have both hands free, which enables better freedom of movement and precision. It is a tool of the future, and being 100% foot operated, it provides an improved level of safety. It is something we have been producing for white-label for the past years, so we have great experience with the feature. We are happy that we are now able to offer it for all customers" says sales manager Jesper Vestergaard.
At AC, we aim to bring products to market that ease the everyday of the mechanic, and with this new press, we are convinced that we achieve exactly that. It inherits all the benefits of other AC Hydraulic presses, including a robust frame and clever accessories, but significantly improves the usability for the end user. As any other product from us, the new press is covered by our world-leading 10 year warranty on frame, chassis and steal constructions, while pump and the hydraulic system is covered for three years.