Automatic positioning for inground lifts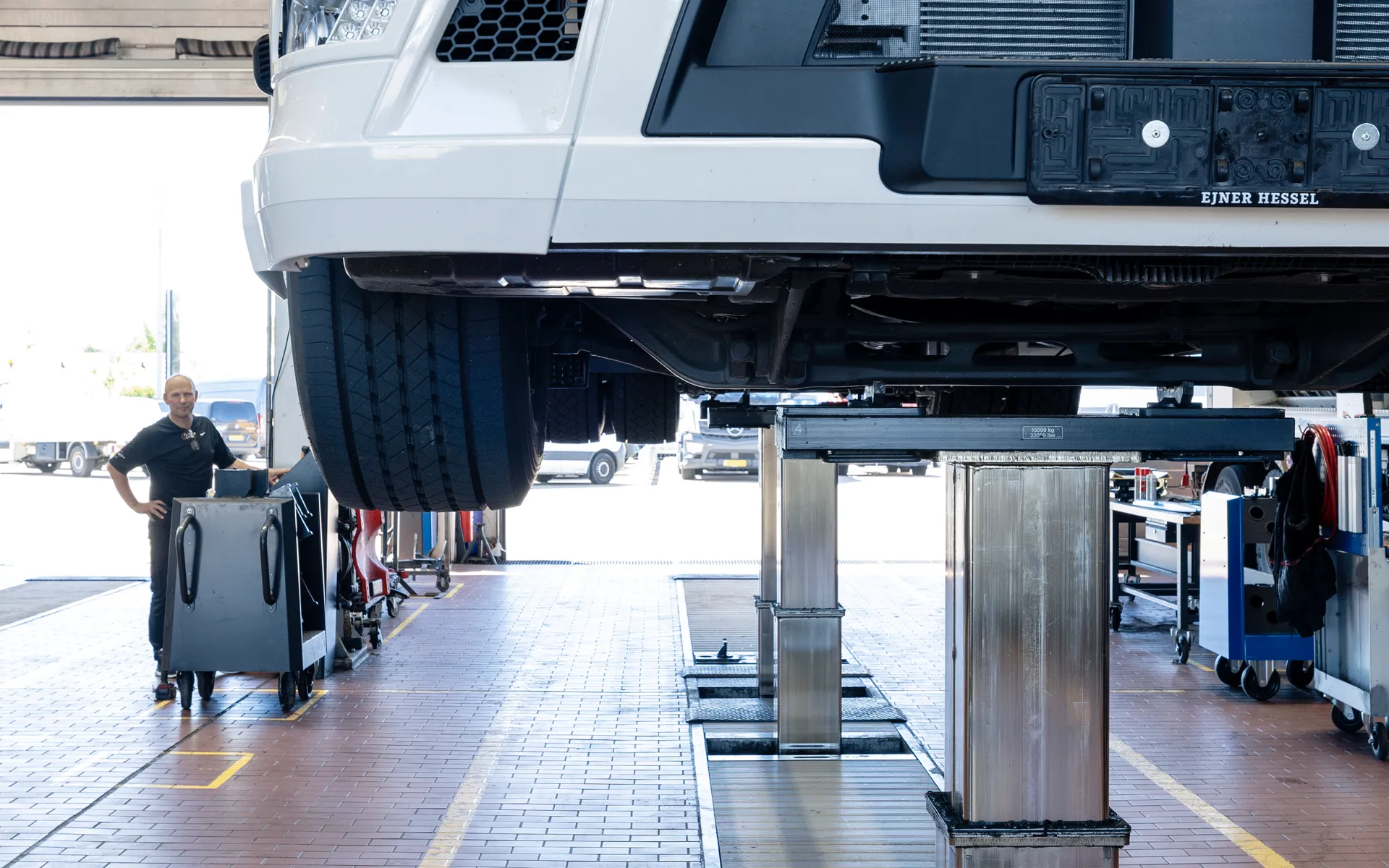 We continue to optimize our heavy duty inground lift program with the introduction of automatic positioning.
The AC Hydraulic inground lift offers a state of the art lifting solution for heavy duty workshops worldwide. It is the preferred solution by mechanics who value an ergonomic and safe work environment combined with modern technology. Now, we add yet another layer of sophistication with the added choice of automatic positioning technology.
The accessory employs sensors to automatically position the active columns according to the vehicle being lifted, so the mechanic no longer needs to measure out the positioning manually. He simply chooses the vehicle model or plate number from the touch screen on the control unit and watch the columns position themselves. Using the wireless remote control the mechanic can then move freely around the vehicle for quick and easy inspection of the lifting points. It allows the operator to adjust and/or raise each column individually to make sure everything is correctly positioned. The lift is then operated using the control panel, allowing the operator full view of the vehicle whilst lifting. The screen on the panel offers information about the operation of the lift, column positions as well as safety and maintenance updates.
The accessory is easily installed on existing as well as new lifts at an affordable rate. It instantly improves efficiency in the workshop, and reduces the margin of error by automating processes that are otherwise redundant and time consuming. This not only raises the standards of efficiency in the workshop and the quality of the repair work, but it also improves the working conditions, ergonomics, and safety of the mechanics themselves. Get in touch with us today to learn more!