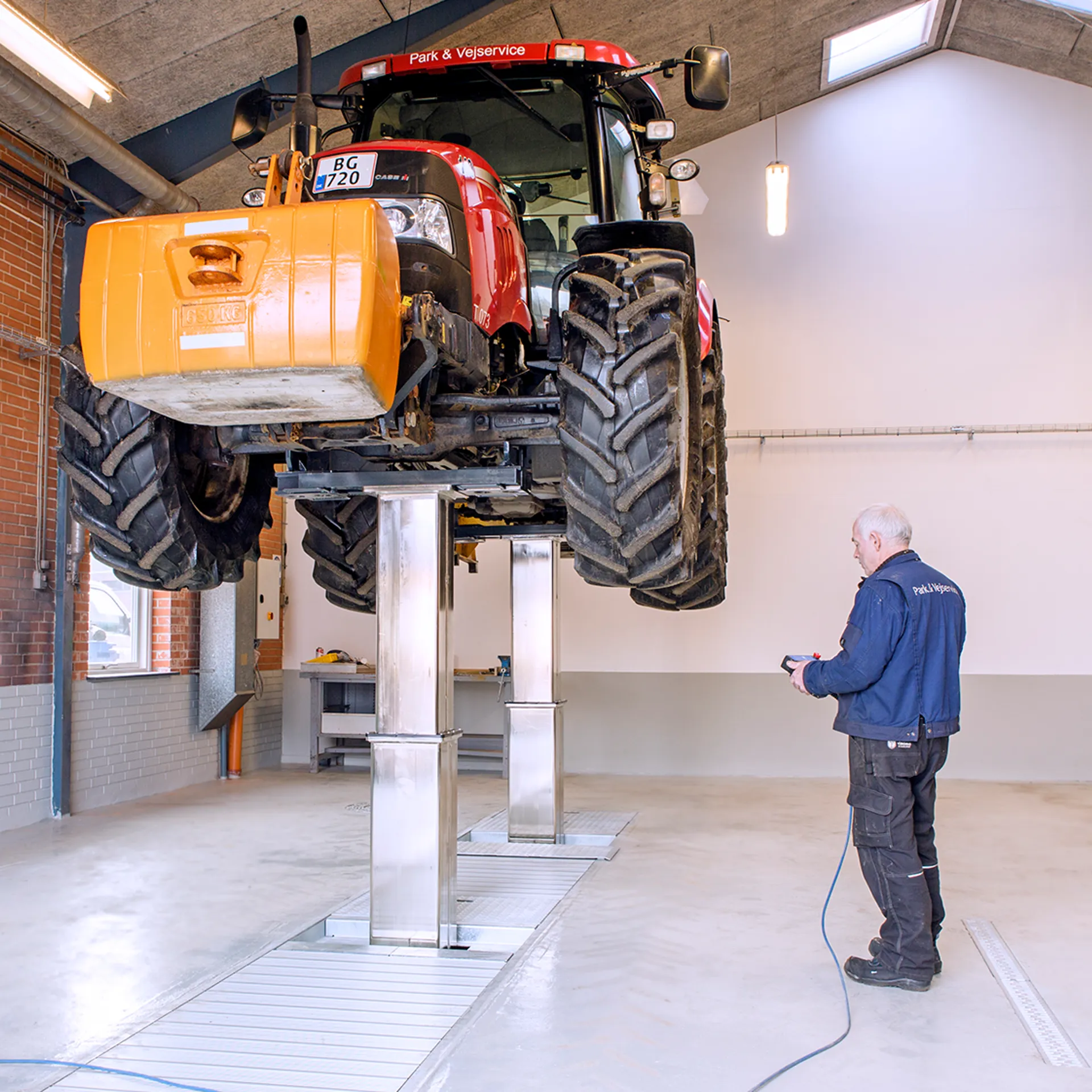 "We simply cannot
do without it!"
Park & Road Service - Viborg Municipality
"Efficiency is up and so is the quality of our repair work. The main reason is that the working conditions for our mechanics are much better with the tractor easily positioned at the right working height – regardless of the task.
Inspection and services are carried out more thoroughly, because the lift gives a complete view of the chassis and full access to detect otherwise hidden leaks or damage.
Furthermore the lift design allows us to max out on space utilization. When not in use, the lifts leaves the floor obstacle free, and as the cover can withstand 7 Tonnes the area can be used for other tasks besides lifting.
So to sum it up: we simply cannot do without it!"
Mechanic Gunner Pedersen