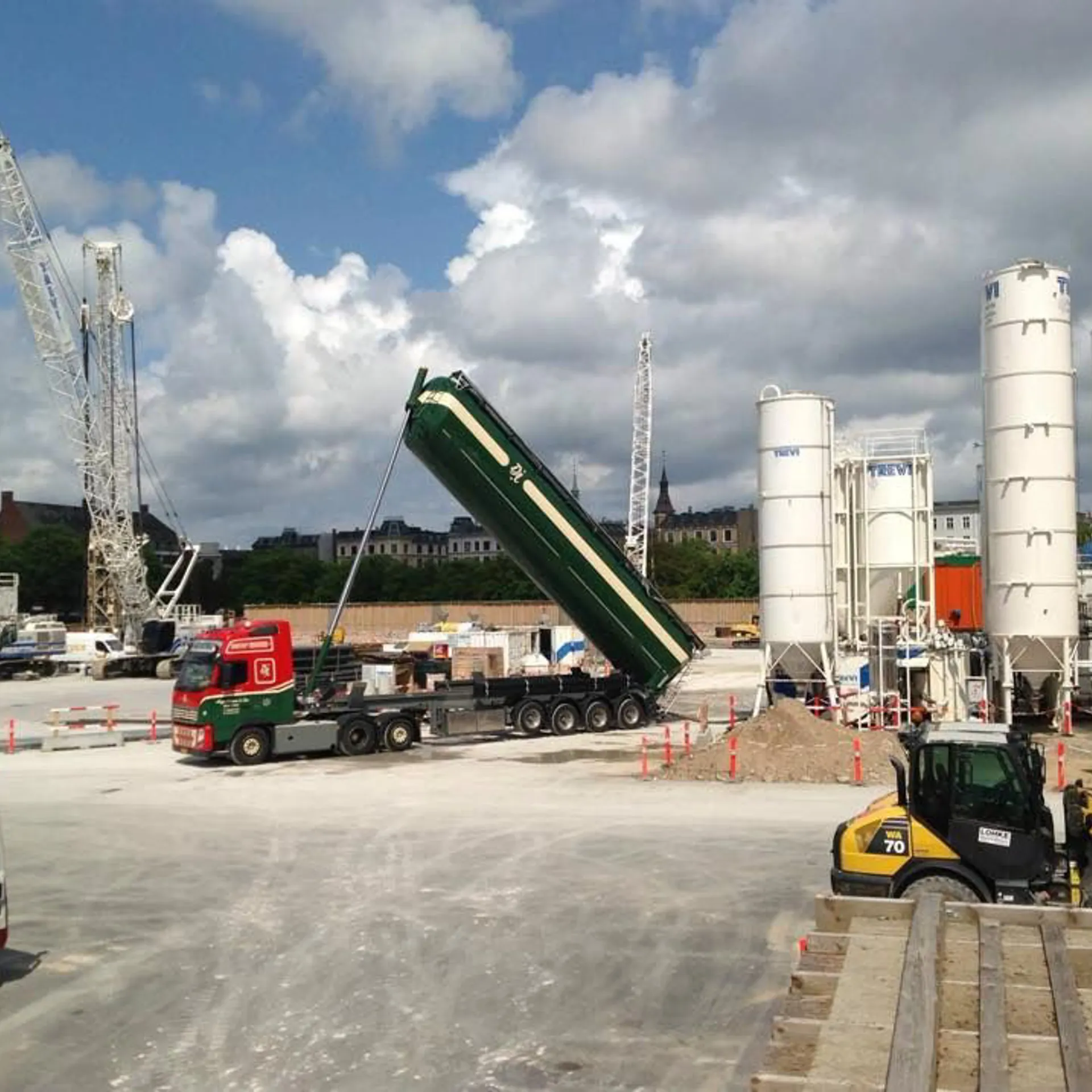 "We find more
faults faster"
Demstrup Autotransport
Demstrup Autotransport, which specializes in silo and asphalt transport, among other areas, has 106 employees, 90 truck tractors and 130 trailers/semi-trailers. The company has invested in a two-column inground lift to optimize the maintenance of the fleet.
The lift was supplied as a frame solution, where the lifting columns and control systems were retrofitted.
"We transport up to 250,000 tonnes of asphalt each year and have 70 truck tractors on the road carrying out silo transport every day. A reliable and efficient fleet of vehicles is crucial for our business, which is why we have our own maintenance workshop. After we installed the inground lift, our mechanics are not only able to maintain more vehicles, but also able to find more faults faster – before they cause problems. For example, we have become better at brake maintenance because we are now standing at the correct working height. When the truck is lifted up, all parts are visible and accessible, and the mechanic is able to move freely while working – the difference this makes can be felt physically and seen in the quality of the service work."
Michael Jensen, Foreman